Main content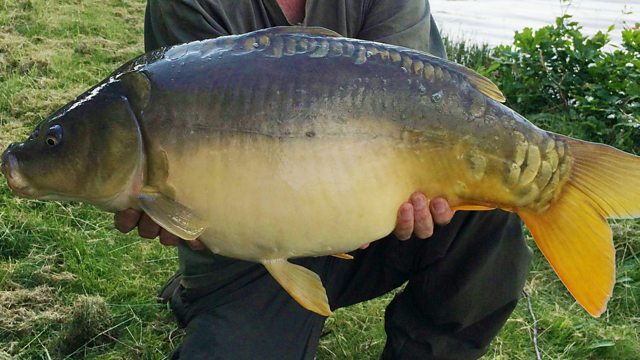 Carp
Brett Westwood goes fishing. Why is the carp king? Dexter Petley, author of Love, Madness, Fishing, knows some answers.
Brett Westwood goes fishing. Why is the carp king? Dexter Petley author of 'Love, Madness, Fishing' knows some answers. He went to live in a yurt in Normandy in order to spend his life carp fishing. From there and a nearby water he brings us his tales of the river bank. Carp fishing is now a very high-tech pastime. Electronic bite detectors and gourmet bait balls are part of the business but an older intimacy with the carp is still crucial to land a fish; the angler must know how to read the water and track its hidden denizens. Meanwhile the Natural History Museum's Oliver Crimmen, Japanese art expert Timon Screech, Steve Varcoe from Aron's Jewish Delicatessen and anthropologist Desmond Morris discuss why various cultures continue to value the fish with a face that only a mother could love. Readings by Anton Lesser. Producer: Tim Dee.
Oliver Crimmen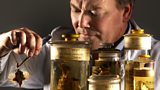 Oliver is the lead curator for the Natural History Museum's fish collection. He is responsible for the maintenance and enhancement of the collection and is a spokesperson for PR and media activity surrounding it.
Oliver started at the Museum in 1993 as a Higher Scientific Officer, before becoming Curator in 1996.
He is a member of the British Record Fish Committee, which is responsible for ratifying British marine identifications and the Food Standards Agency's Fish Expert Group.
Desmond Morris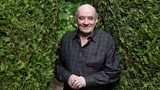 Desmond Morris is a world renowned zoologist, author and surrealist painter. Over his career Desmond has been curator of mammals at London Zoo, a Research Fellow at the University of Oxford and written over 50 books about both humans and animals, famously including The Naked Ape and the Human Zoo.
Dexter Petley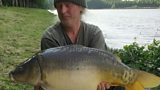 Dexter Petley is a novelist and angler and lives in a caravan in Normandy, where he divides his time between catching carp and writing. His most recent book is a memoir called Love, Madness, Fishing about his time growing up in 60's and 70's Kent and Sussex.
Tim Screech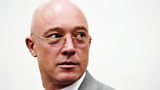 Timon Screech is Professor of the History of Art at SOAS, University of London. He has also taught at numerous universities including Chicago, Heidelberg, Meiji and Waseda. He is an expert on the art and culture of the Edo Period, including its international dimension, and has published some dozen books on the subject.
His best-known work is probably Sex and the Floating World, a study of erotica, and he has recently competed a field-defining overview of the Edo arts, Obtaining Images. His work has been translated into French, Japanese, Korean, Polish and Romanian. He is currently completing a book of the use of art in the early sailings of the East India Company.
Steven Varcoe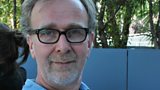 Stephen Varcoe grew up in London where eventually he found himself working in the advertising industry. He moved to Budapest in 1996 where he lived and worked until 2013. Upon returning to the UK with his wife Marta Aron he became the joint proprietor of Aron's Jewish Delicatessen in Bristol. They have one little girl and two large dogs.