Main content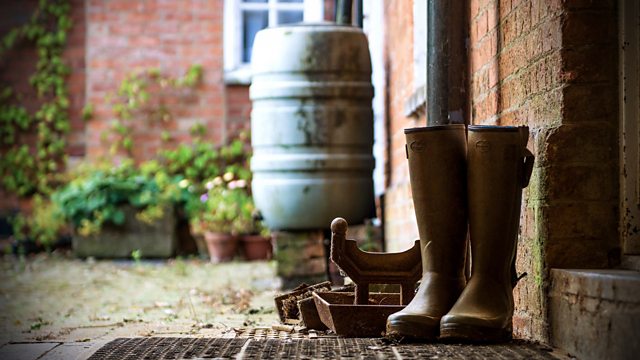 11/07/2016
Rex is not in the mood to celebrate, and Ursula strikes a deal.
Ursula gets a second treacle tart out of the oven. She wasn't happy with the lattice of the first one she made. She'll make proper custard to go with it, of course. The doorbell goes, Rob says he'll answer it but Ursula insists she goes.
Bert cooks Rex breakfast on his birthday. Rex is feeling glum about being 29 an only having a part-share in a business that's barely breaking even. Bert reads the poem he's written for him. Later in The Bull, Pip gives Rex a cuddly toy chicken. Bert has added a few more verses to his poem for Rex, which he reads to Rex, Pip and Toby. While Pip is at the bar, Toby asks Rex for change. He needs it for the machine in the gents' toilets. Rex digs in his pocket for coins.
Bruce and Ursula walk while Rob rests. Bruce says it's time Ursula came home in fact he's taking her home with him today. Ursula pleads to stay with Rob a little longer and Bruce agrees she can stay until the end of the week. Ursula wants to help Rob during the summer holidays but Bruce doesn't care for Henry and says he should spend more time with his grandparents. Rob tells them he's going to show Henry the best summer of his young life. Ursula says both her and Bruce will support Rob through the trial.
Countryside Insights from The Archers