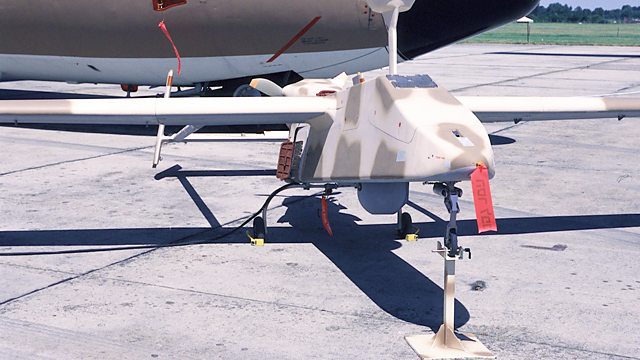 Military Drones and the 'Robo-planes' of the 1940s
Jonathan Freedland and guests compare the development of drone warfare today with the arrival of Nazi V1 and V2 weapons in the skies above southern England in the final year of the Second World War.
The philosopher A C Grayling and Professor Michael Clarke, former Director of the Royal United Services Institute, are among the contributors exploring connections between contemporary drones and the 'pilotless aircraft' or 'robo-planes' of the 1940s.
From the technology of unmanned flight to the ethics of increasingly autonomous weaponry, Jonathan and his guests consider the dilemmas of the present through the prism of the past.
With:
Christy Campbell, author of Target London: Under Attack from the V-weapons during WWII
Professor A C Grayling of the New College of the Humanities, author of Among The Dead Cities: Is the Targeting of Civilians in War Ever Justified ?
Professor Michael Clarke, former Director of RUSI
Ulrike Franke of the University of Oxford
With readings by Anna Wilson Jones
Producer Julia Johnson.
Last on