Main content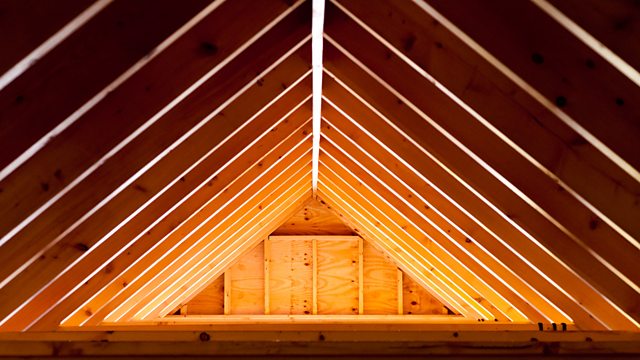 Edible Dormouse and Peacock Butterfly
In the last of three tales written by Lynne Truss, an edible dormouse (Hugh Dennis) and a peacock butterfly (Amanda Abbington) reveal the truth about life in an attic.
An Edible Dormouse played by Hugh Dennis and a Peacock Butterfly played by Amanda Abbington reveal the truth about life in an old attic in a house in Amersham in the last of three very funny tales, written and introduced by Lynne Truss, with additional sound recordings by Chris Watson.
The Edible Dormouse is no Common Dormouse. He is Russian and extremely serious-minded. He is obsessed with answering the question, "Why are we here?" both the philosophical question and the literal one. No answer satisfies him. So he has reached his own conclusion, which involves secret agents and a submarine. "I may be rare, cute-looking, and of indisputable foreign origin, but I am not stupid." He is planning a meeting with his fellow Edible Dormice to discuss their next move. He knows this won't be easy. The others think he is mad. Top of the agenda is what they should call themselves. "Imagine how it feels to be one of the only zoological species in existence whose very name says, "Have you ever thought of eating me?"
The Peacock Butterfly is youthful, intelligent, and ever so concerned with being brave and sensible about mortality. Having been born the previous year, she is re-visiting the attic before dying. "I remember when I first came in, I thought hello, this wouldn't be a bad place to pop off, when the time comes." But trying to be brave about her inevitable end is much harder than she expects, "Well, I'm sorry to say that for some completely inexplicable reason I totally lost it at the sycamore! I mean what's wrong with me? " But as she settles down to die, a sudden thought changes everything ...
Edible Dormouse: Hugh Dennis
Peacock Butterfly: Amanda Abbington
Written and introduced by Lynne Truss
Wildlife sound recordings Chris Watson
Producer Sarah Blunt.
More episodes
Next
You are at the last episode
Credits
| Role | Contributor |
| --- | --- |
| Presenter | Lynne Truss |
| Edible Dormouse | Hugh Dennis |
| Peacock Butterfly | Amanda Abbington |
| Producer | Sarah Blunt |
| Writer | Lynne Truss |