Main content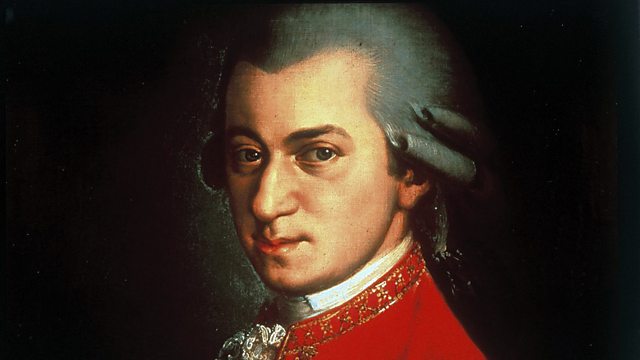 Mozart's last visit home before he finally breaks free to start a new life in Vienna.
There is no place where Mozart's name is more feted than in his home city of Salzburg. Mozart's own feelings about the city of his birth were ambivalent at best. He was often unhappy there; frustrated by the limitations of musical life in Salzburg and increasingly at loggerheads with his overbearing employer, the high-handed Archbishop Colloredo. "How I detest Salzburg", he wrote, and sought to escape the place on many occasions. Nevertheless this was the place where he spent his formative years, where he composed many great works, and where he developed into the composer we now celebrate as one of the greatest of any age. All this week Donald Macleod explores the story of Mozart's relationship with the place where his genius was forged.
In 1781, Mozart finally broke free from Salzburg after an acrimonious parting with his employer, Archbishop Colloredo. Vienna would be his new home and the place where Mozart would finally blossom into the great opera composer he had always wanted to be. He visited his home just once more, taking with him one of his very greatest sacred works.
Serenade for 13 winds, K361 'Gran partita' (3. Adagio)
Members of the Orchestra of St. Luke's
Sir Charles Mackerras, conductor
Symphony No 32 in G major
London Mozart Players
Jane Glover, conductor
Die Entführung aus dem Serail: "Welcher Kummer herrscht in meiner Seele....Traurigkeit ward mir zum Lose"
Lucia Popp, soprano (Constanze)
Munich Radio Orchestra
Leonard Slatkin, conductor
Mass in C minor, Gloria (Qui Tollis to end of Gloria)
Sylvia McNair, soprano
Diana Montague, mezzo soprano
Anthony Rolfe Johnson, tenor
Cornelius Hauptmann, bass
The Monteverdi Choir
English Baroque Soloists
Sir John Eliot Gardiner, conductor
String Quartet No 16 in E flat, K428/421b (2. Andante con moto)
Emerson String Quartet.
More episodes
Next
You are at the last episode