Main content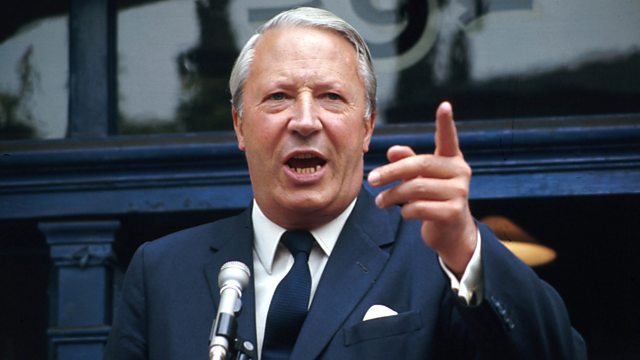 The Heath Enigma
On the centenary of Sir Edward Heath's birth, Shaun Ley reassesses the enigmatic premier, who took the UK into Europe and modernised his party but failed to win people's hearts.
The conventional wisdom is that Sir Edward Heath was a one-shot prime minister. For good or ill, he transformed the United Kingdom by taking the country into the European Community in 1973. But otherwise his premiership is commonly remembered for its economic 'U-turn', its prices and incomes policy, the miners' strike and the three-day week, culminating in an early election and humiliating defeat. After Heath was ousted as Conservative leader by Margaret Thatcher, he famously devoted himself to the 'incredible sulk' while she became an election-winner and long-serving prime minister.
Yet does this view present the full truth of the man and his career - a man who was an accomplished musician, and who also taught himself to sail before becoming a world class yachtsman? Was he also a more successful politician who made a greater impact than is often appreciated?
On the centenary of his birth (9 July 1916), Shaun Ley presents a reappraisal of Heath, the man and the leader, drawing on archive recordings and interviews with those who knew him. This portrait explores the enigma of an intensely private man who reached the top in politics and inspired affection among those closest to him, despite his extraordinary social awkwardness and brusque dealings with many others. His contemporaries discuss the personal qualities and flaws that shaped him, and the drive and talent that enabled him to transform the Conservatives into a party of change. The programme also reveals the inside story of the eventual rapprochement between Sir Edward Heath and Baroness Thatcher in their later years. For the first time, a wider audience can hear Margaret Thatcher praising Edward Heath as one of Britain's greatest Prime Ministers.
Producer: Rob Shepherd.
Last on