Main content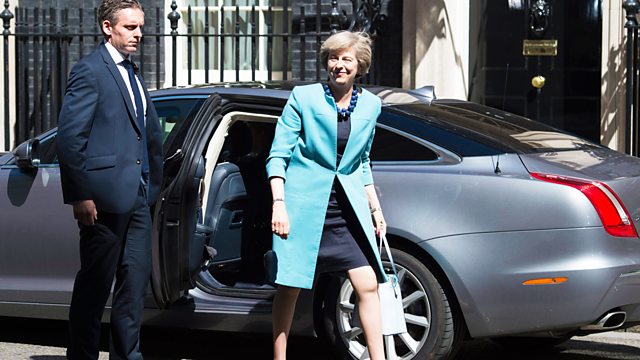 May Completes 'Day of the Long Knives'
As new PM Theresa May completes her first cabinet reshuffle, does the long list of the sacked and those who've come back belie her reputation for being a cautious politician?
We assess Theresa May's cabinet reshuffle - dubbed 'the day of the long knives' - with Jenni Russell & Andrew Gimson, and consider the legacy of sacked Justice Secretary Michael Gove with Nick Hardwick, former Chief Inspector of Prisons. Plus - Donald Trump's new running mate in the US Presidential Elections, and why pedal power alone wasn't enough for Tour De France leader, Chris Froome.
Photo: Theresa May arrives at No 10 Downing Street.
Credit: EPA/WILL OLIVER.
Podcast
In depth reporting, intelligent analysis and major breaking news from a global perspective