Main content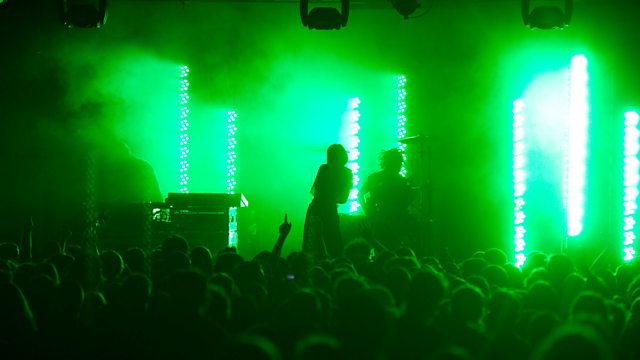 Ticket touts, Star Wars convention, Citroen
The manager of Nick Cave and PJ Harvey tells us what the music industry is doing to try to stop ticket touts, and the Star Wars fans disappointed about an upcoming convention.
Today a new campaign group called Fan Fair Alliance is launched by big players in the music industry to tackle the problem of ticket touts. The manager of Nick Cave and the Bad Seeds and PJ Harvey tells You & Yours what the promoters and musicians are trying to do to stop so many tickets ending up on resale websites.
Sci-fi fans going to a Star Wars Convention this weekend are worried they've only bought a ticket which gives them the right to queue for a ticket to see the main events.
The boss of Citroen, Linda Jackson, talks about how she turned around the fortunes of the car manufacturer.
We continue our series looking at what legacy is left by the Olympics being hosted in your country. Today we report from Athens in Greece.
A Housing Association in Oldham is helping the NHS save money by speeding up the transfer of patients into accommodation to free up beds. The Housing Association hopes its idea will be adopted across the UK which it says will save the health service millions of pounds.
And a new law comes into force this month that stops companies selling replica furniture in the UK. One company is telling people who've already put in orders that they'll have to pick up their furniture from Ireland.
Chapters
Housing Association

How can housing associations alleviate problems with delayed hospital discharges?

Duration: 07:04

Star Wars

Film fans discover that tickets to Star Wars event don't guarantee entry to main shows

Duration: 04:13

Citroen

Interview with Chief Executive of Citroen, Linda Jackson

Duration: 04:38

Ticket Touts

Band managers are pressurising the government to stop fans being ripped off by touts

Duration: 06:32

Tesco eggs

Tesco have announced they will stop selling eggs from caged hens

Duration: 03:24

Olympic Legacy

12 years on from the Athens Olympics do Greeks think that hosting the games was worth it?

Duration: 05:12

Voga furniture update

a new copyright law could mean the end of the designer replica furniture market in the UK

Duration: 06:37