Main content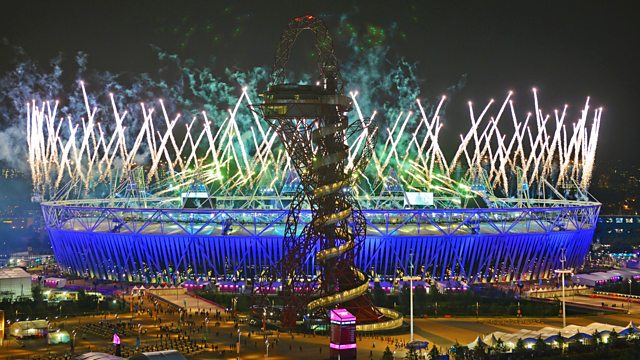 HRT mis-selling, Olympic legacy, Mastercard class action
Consumer affairs programme. An investigation into claims being made by private clinics for an alternative kind of HRT. Ahead of Rio 2016, is London 2012 delivering on its legacy?
Leading medical bodies say that an alternative form of Hormone Replacement Therapy is being mis-sold to women suffering with menopausal symptoms.
In an exclusive investigation for You & Yours, we've found a number of private clinics and a specialist pharmacy advertising Bioidentical HRT as a safer and more natural form of treatment. But expert medical bodies in the UK, including the Royal College of Obstetricians and Gynaecologists, say there is insufficient evidence from clinical trials to back that up.
The Olympic games in Brazil is fast approaching, making it four years since London hosted them. The city won the 2012 games on a promise of regenerating one of the most deprived areas of the UK. But a freedom of information request has found that fewer than a thousand permanent jobs have been created on the Olympic Park. We examine whether London 2012 has delivered its promised legacy.
If you used a Mastercard between 1992 and 2008, you could be in line for a payout of £450, if new legal action against the world's second biggest card company is successful. It's being brought in one of the first class actions in the UK under the Consumer Rights Act 2015. It is alleged that Mastercard charged retailers excessive fees for using their cards, which shops then passed on to consumers in higher prices. We hear from the former Chief Financial Ombudsman, Walter Merricks, who is leading the lawsuit and Mark Barnett, the President of Mastercard.
Producer: Rebecca Maxted
Presenter: Shari Vahl.
Last on
Chapters
HRT Mis-selling

Medical bodies say Bioidentical HRT, a Hormone Replacement Therapy, is being mis-sold.

Duration: 09:39

Energy Prices

Uswitch claim fixed price energy deals have risen since the vote to leave the EU.

Duration: 02:44

Olympic Legacy

Ahead of Rio 2016 what's the legacy of the Olympic Games in London?

Duration: 09:09

Right to Light

Jim contacted the Pole Objection Team when a pole blocked light to his solar-panels.

Duration: 04:41

Price of Apples

A leading fruit importer warns that food prices will go up by 8% following Brexit.

Duration: 03:52

Mastercard Class Action

If you used a Mastercard between 1992 and 2008 you could be in line for a payout of £450.

Duration: 07:36

Broadcast