Main content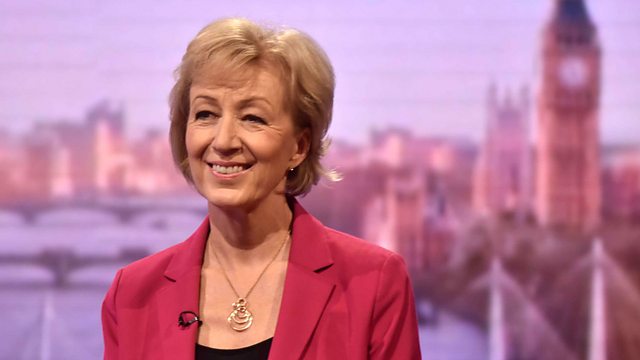 Andrea Leadsom
Mark Coles profiles Andrea Leadsom, who is competing with Theresa May to become the next prime minister and leader of the Conservative Party.
Andrea Leadsom and Theresa May are vying to be the next Conservative leader and Britain's second ever female prime minister. Mark Coles explores how a little-known junior energy minister was propelled into the limelight by the televised referendum debates and now stands a chance of leading not only her party but also her country. She is a relative newcomer to politics, having been elected to Parliament in 2010 when she won her seat in South Northamptonshire. She cooks an excellent roast dinner and has strong family values. Before becoming an MP she had a long career in the city but this has come under scrutiny this week with some claiming she has exaggerated past roles. We take a closer look at her CV and ask - does it stack up?
Presenter: Mark Coles
Producers: Laura Gray and Sarah Shebbeare.