Main content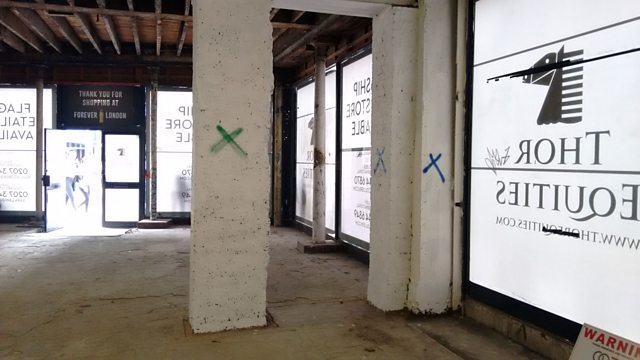 What is the future for investing in commercial property
What is the future of commercial property? Plus, more than a million ex-pats with UK pensions have seen their value plummet, and new research identifies 300 fees on our pensions.
Seven commercial property funds, accounting for more than half this investment sector, have stopped investors taking their money out. They say too many investors wanted to cash in their investments on concerns that the value would fall after the vote to leave the EU. Is it right to blame Brexit? And what is the future of commercial property investment? David Hatcher, Estates Gazette and Adrian Lowcock, head of investing, AXA Wealth, join the programme.
More than a million people living abroad on UK pensions have seen their value plummet as the pound has tumbled since the vote to leave the European Union. Pensioners living in Europe have seen more than £40 wiped off their four weekly state pension payment and in other parts of the world such as America or Australia the loss has been even greater. What, if anything, can they do? Mark Bodega, from the currency firm HI FX talks to the programme.
A third of your pension fund can be taken by other people over a lifetime of investing. New research by the Transparency Taskforce - a campaign group of finance professionals - has identified a total of three hundred separate costs, fees, and charges which can drain away our money, often without being properly set out and usually without us noticing. The taskforce chairman, Andy Agathangelou, tells us why he wants more openness and control for investors.
Chapters
State pension abroad and currency

A million UK citizens who live abroad and claim a UK pension have seen an income drop.

Duration: 07:53

Commercial property funds

What is the future for commercial property investing as firms delay payouts?

Duration: 09:02

Pension fund charges

A third of your pension fund can be eaten away in charges.

Duration: 04:34

Related Links

State pension abroad and currency

 

Commercial property funds

 

Pension fund charges