Main content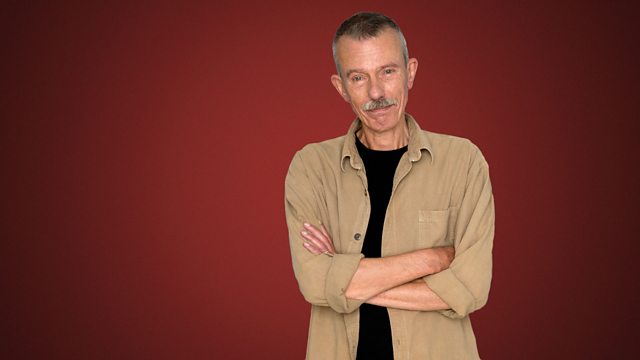 Wind Trios by Mozart, Shostakovich, Lailliet and Carrapatoso
Jonathan Swain presents a concert of wind trios from Serbia.
Jonathan Swain presents a concert of wind trios from Serbia.
12:31 AM
Mozart, Wolfgang Amadeus [1756-1791]
Trio for piano, clarinet and viola (K.498) in E flat "Kegelstatt"
Trio Cremeloque: Savka Konjikušic (piano), Luís Simões Marques (oboe), Franz-Jürgen Dörsam (bassoon)
12:50 AM
Shostakovich, Dmitri (1906-1975)
Piano Trio No.1 in C minor, Op.8
Trio Cremeloque
1:05 AM
Lailliet,Théodore (1837-1892)
Terzetto Op. 22 - for Piano, Oboe and Bassoon
Trio Cremeloque
1:22 AM
Carrapatoso, Eurico (b.1962)
O eterno Feminino em Peer Gynt (The Eternal Feminine in Peer Gynt)
Trio Cremeloque
1:32 AM
Beethoven, Ludwig van (1770-1827)
33 Variations on a waltz by Diabelli for piano in C major (Op.120)
Einar Henning Smebye (piano)
2:31 AM
Schumann, Robert (1810-1856)
Symphony No.3 in E flat major (Op.97) 'Rhenish',
Budapest Symphony Orchestra, Tamás Vásáry (conductor)
3:05 AM
Mozart, Wolfgang Amadeus (1756-1791)
Piano Concerto No.26 in D major (K.537), 'Coronation'
Dubravka Tomšic-Srebotnjak (piano), Slovenian Philharmonic, Milan Horvat (conductor)
3:37 AM
Dvorak, Antonin (1841-1904)
Scherzo furiant (molto vivace) from Piano Quintet no.2 Op.81
Francesco Piemontesi (Piano), Belcea Quartet
3:42 AM
Vivaldi, Antonio (1678-1741)
Concerto in F (Rv.569) for violin, 2 oboes, 2 horns, bassoon & cello
Les Ambassadeurs, Moni Fischaleck (Bassoon), Anna Starr (Oboe), Anneke Scott (Horn), Alexis Kossenko (Director), Joseph Walters (Horn), Zefira Valova (Violin), Markus Muller (Oboe)
3:55 AM
Schubert, Franz (1797-1828)
Impromptu No.2 in E Flat D899
Rudolf Buchbinder (Piano)
4:00 AM
Walton, William (1902-1983)
Johannesburg Festival Overture
Stavanger Symphony Orchestra, David Atherton (conductor)
4:08 AM
Sibelius, Jean (1865-1957)
Petite Suite - for brass septet
Royal Academy of Music Brass Soloists
4:16 AM
Tamulionis, Jonas (b.1949)
Domestic Psalms
Polifonija (Lithuanian State Chamber Choir), Sigitas Vaiciulionis (conductor)
4:24 AM
Mozart, Wolfgang Amadeus (1756-1791)
Overture to La Clemenza di Tito (K.621)
Bergen Philharmonic Orchestra, Sebastian Weigle (Conductor)
4:31 AM
Wagner, Richard (1813-1883)
Rienzi Overture
Bergen Philharmonic Orchestra, Simone Young (conductor)
4:45 AM
Corelli, Arcangelo (1653-1713)
Trio sonata in C major, (Op.3 No.8)
Il Seminario Musicale, Gérard Lesne (director)
4:53 AM
Handel, Georg Frideric [1685-1759]
Dall' ondoso periglio (recit); Aure, deh, per pieta (aria) - Scena from 'Giulio Cesare'
Delphine Galou (contralto), Les Ambassadeurs, Alexis Kossenko (director)
5:01 AM
Bizet, Georges (1838-1875)
Andante molto - 3rd movement from the Symphonic Suite "Roma"
Slovak Radio Symphony Orchestra, Bratislava, Oliver Dohnanyi (conductor)
5:08 AM
Boulanger, Lili (1893-1918)
Nocturne for flute and piano
Valentinas Gelgotas (flute), Audrone Kisieliute (piano)
5:12 AM
Respighi, Ottorino (1879-1936)
Pini di Roma - symphonic poem
BBC Philharmonic, Gianandrea Noseda (conductor)
5:35 AM
Carissimi, Giacomo (1605-1674)
Vanitas vanitatum
Olga Pasiecznik & Marta Boberska (sopranos), Il Tempo Baroque Ensemble, Agata Sapiecha (violin & director)
5:46 AM
Rossini, Gioachino (1792-1868)
Una voce poco fa - from 'Il Barbiere di Siviglia'
Jouko Harjanne (trumpet), Norwegian Radio Orchestra, Ari Rasilainen (conductor)
5:52 AM
Desprez, Josquin (1440-1521)
Praeter rerum seriem
Huelgas Ensemble, Paul van Nevel (director)
5:58 AM
Mozart, Wolfgang Amadeus [1756-1791]
Symphony No.35 in D major (K.385), "Haffner"
Orchestra of the Academy of Santa Cecilia, Rome, Antonio Pappano (conductor)
6:16 AM
Allegri, Gregorio (1582-1652)
Miserere mei Deus (Psalm 51) for 9 voices
Camerata Silesia, Anna Szostak (conductor).