Main content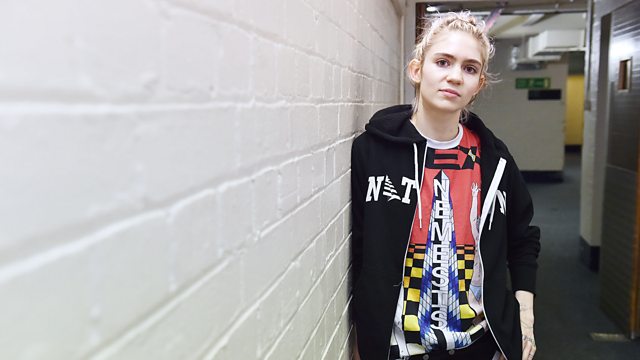 Verity Sharp with Grimes's Mixtape
Verity Sharp presents an exclusive mixtape from experimental electronic star Grimes. Plus new tracks by Sarathy Korwar, Konono No 1 and Kilo Kish.
Verity Sharp has the great pleasure of presenting an exclusive mixtape from experimental, electronic music star Grimes.
Born in Canada in 1988, Claire Boucher (aka Grimes) has managed to become a major mainstream act without compromising her underground roots and original influences, ranging from industrial noise to medieval music. Her latest album 'Art Angels', which features collaborations with Janelle Monae and Aristophanes, was rated one of 2015's very best albums by many leading pop and rock critics.
Also tonight ... open your ears to excellent new tracks from percussionist and producer Sarathy Korwar, pop subversive Kilo Kish, and Congolese legends Konono No. 1.
Produced by Jack Howson for Reduced Listening.
Music Played
Grimes' Late Junction Mixtape