Main content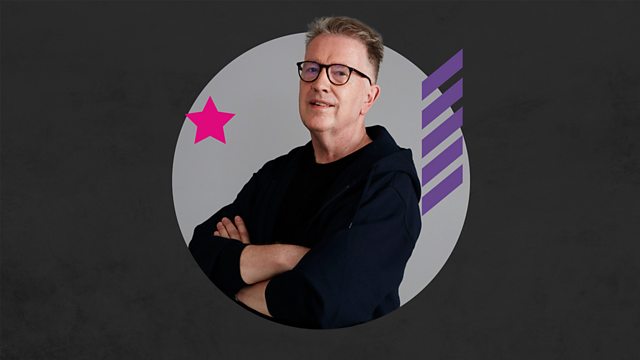 #Aphex6Music - help create the ultimate Aphex Twin playlist
Tom Robinson asks listeners to help create the ultimate Aphex Twin playlist, plus he has the exclusive first play of Aphex Twin's brand new Cheetah EP.
This Sunday we have the EXCLUSIVE FIRST PLAY of Aphex Twin's brand new EP 'Cheetah', a week before it's official release. You're welcome.
Soooo it's all about Aphex this Sunday...
Whether that's tracks by Richard David James himself, or those he has influenced like Daft Punk & Radiohead. Radiohead I hear you say...here's Thom Yorke: "He burns a heavy shadow ... Aphex opened up another world that didn't involve my electric guitar ... I hated all the music that was around Radiohead at the time, it was completely meaningless. I hated the Britpop thing and what was happening in America, but Aphex was totally beautiful, and he's kind of my age too."
To those that have influenced him like Brian Eno, Kraftwerk and John Cage. What about other artists on the WARP label? Or from his own label Rephlex Records. Other artists that are pioneers in their genre like Aphex is?
Whatever the suggestions, it's going to be a deep 2 hours of radio.
You pick the music, so get your Aphex Twin inspired tracks to Tom via the hashtag #Aphex6Music and help build the playlist. Comment on the Now Playing Facebook page, here on the blog, email nowplaying@bbc.co.uk or drag tracks onto our Spotify playlist.
Last on
Music Played
Aphex Twin

Squidge In The Fridge

Aphex Twin

Analogue Bubblebath

Aphex Twin

Alberto Balsam

Polygon Window

Bike Pump Meets Bucket

Aphex Twin

CHEETA1b ms800

Aphex Twin

CIRKLON3 (full length)

Aphex Twin

2X202-ST5 (Digital Bonus Track)

Aphex Twin

Bucephalus Bouncing Ball
Broadcast