Main content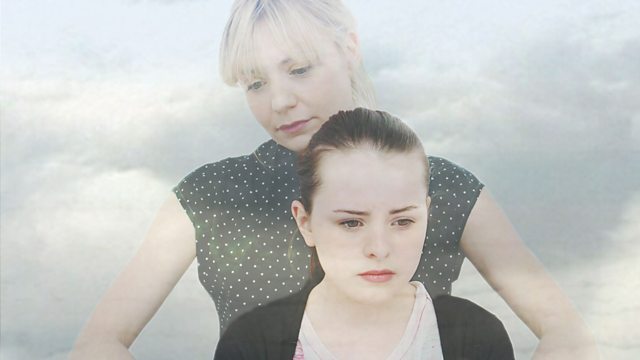 States of Mind: The Sky Is Wider
Linda Marshall Griffiths imagines the inner world of Ella, who is in a minimally conscious state after a brain injury. Developed through Wellcome Trust Experimental Stories Scheme.
When Ella is asked questions pointing her towards places and memories, she begins to realise that the world she lives in now is just the imagined life of her mind and in reality she is in hospital in a minimally conscious state. Ella realises that these questions, posed by a neurologist, are attempts to discover whether she is conscious and that her possible answers are her only way to communicate with others, especially with her daughter, Charlie, who has her own questions that desperately need answers.
The Sky is Wider was developed through Wellcome Experimental Stories in consultation with Anil Seth (Professor of Cognitive and Computational Neuroscience and co-director at Sackler Centre for Consciousness Science, University of Sussex). The drama was inspired by the themes of the current States of Mind exhibition at Wellcome Collection in London which explores the nature of consciousness and runs until 16th October 2016.
The drama asks what it is to be a self. It explores an 'active approach' in which the neurologist asks questions of the patient in an attempt to ascertain their level of consciousness by examining the brain responses. Currently brain imaging (fMRI, EEG) can be used to actively decode responses to questions in patients who, following severe brain injury, are left in minimally conscious states. These methods represent a revolution in clinical neurology; allowing us to assess whether there is any residual consciousness or awareness left, following devastating brain injury and allowing us to open a means of communication.
Written by Linda Marshall Griffiths
Directed by Nadia Molinari
Sound Design by Steve Brooke
Programme Consultant Anil Seth
Listen on headphones for a unique 3D immersive experience.
Last on
At the edges of awareness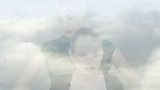 by Anil Seth
Professor of Cognitive and Computational Neuroscience and co-director at Sackler Centre for Consciousness Science, University of Sussex
Imagine this. Following a brain injury you lie in a hospital bed and from the outside you appear to be totally unconscious. You don't respond to anything the doctors or your family say, you make no voluntary movements, and although you still go to sleep and wake up there seems to be nobody at home. But your 'inner universe' of conscious awareness still remains, perhaps flickering and inconsistent, but definitely there. How could anyone else ever know, and how could you ever communicate with your loved ones again?
Two radio dramas, The Sky is Wider and Real Worlds, engage with these critical questions by drawing on the cutting edge of the neurology and neuroscience. Recent advances have enabled researchers to not only diagnose 'residual' awareness following severe brain injuries, but also to open new channels of communication with behaviourally unresponsive patients. The key medical challenge is to distinguish between the so-called 'vegetative state' in which there truly is no conscious awareness, from 'minimally conscious' or 'locked-in' conditions where some degree of consciousness persists (even normal consciousness, in the locked-in state), even though there are no outward signs.
Linda Marshall Griffiths' drama The Sky is Wider takes inspiration from an 'active approach' in which the neurologist asks questions of the patient and monitors their brain activity for signs of response. In a classic study from about 10 years ago, Adrian Owen and his team asked behaviourally unresponsive patients to imagine either walking around their house or playing tennis, while their brains were scanned using functional MRI (which measures regional metabolic activity in the brain). These questions were chosen because imagining these different behaviours activates different parts of the brain, and so if we see these selective activations in a patient, we know that they have understood and are voluntarily following the instructions. If they can do this, they must be conscious. It turns out that between 10-20% of patients behaviourally diagnosed as being in the vegetative state can pass this test. Equally important, this same method can be used to establish simple communication by (for example) asking a patient to imagine playing 'tennis' to answer 'yes' and walking around a house to answer 'no'. 
These developments represent a revolution in clinical neurology. Current research is increasing the efficiency of active approaches by using the more portable electroencephalography (EEG) instead of bulky and expensive MRI. 'Passive' techniques in which residual consciousness can be inferred without requiring patients to perform any task are also rapidly improving. These methods are important because active approaches may underestimate the incidence of residual awareness since not all conscious patients may understand or be able to follow verbal instructions.
Alongside these scientific developments we encounter pressing ethical questions. How should we treat patients in these liminal states of awareness?  And given a means of communication, what kinds of questions should we ask? The Sky is Wider explores these challenging ethical issues in a compelling narrative which gives dramatic voice to the mysterious conditions of the vegetative and minimally conscious states. 
Credits
| Role | Contributor |
| --- | --- |
| Ella | Christine Bottomley |
| Charlie | Sydney Wade |
| Neurologist | Wil Johnson |
| Nurse | Yusra Warsama |
| Writer | Linda Marshall Griffiths |
| Director | Nadia Molinari |
| Publicity | Steve Brooke |
Broadcasts