Main content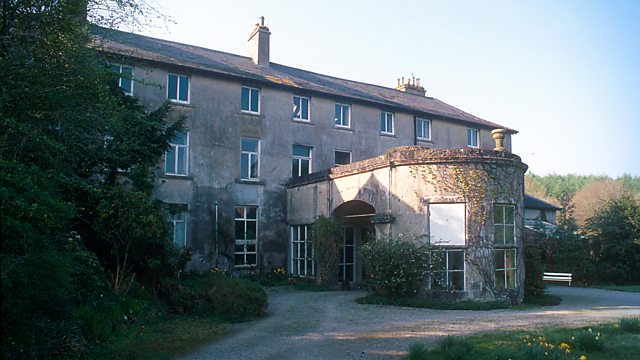 Comedy about the eccentric staff at Plum House, former country home of terrible 18th-century poet George Pudding. Starring Simon Callow, Miles Jupp and Jane Horrocks.
Comedy about the inept staff at a historic house, starring Simon Callow, Miles Jupp and Jane Horrocks.
Every year thousands of tourists flock to the Lake District. But one place they never go to is Plum House - the former country home of terrible poet George Pudding (1779-1848). Now a crumbling museum, losing money hand over fist, it struggles to stay open under its eccentric curator Peter Knight (Simon Callow).
Can anyone save Plum House from irreversible decline?
In this episode, Tom has organised a special summer event and invited the great and good from the world of George Pudding scholarship to gather round the museum's celebrated plum tree. It's bound to be a day to remember. But with Peter encountering his arch nemesis - the unbearably pompous Mungo Prynne (Roger Allam), Julian upsetting a neighbouring farmer and Emma rather enjoying the plum punch, will it be remembered for the right reasons?
Written by Ben Cottam and Paul McKenna
Directed and Produced by Paul Schlesinger
A Hat Trick production for BBC Radio 4.
Credits
| Role | Contributor |
| --- | --- |
| Peter | Simon Callow |
| Julian | Miles Jupp |
| Maureen | Jane Horrocks |
| Tom | Tom Bell |
| Alan | Pearce Quigley |
| Emma | Louise Ford |
| Mungo Prynne | Roger Allam |
| Barry Bunting | Sean Gilder |
| Director | Paul Schlesinger |
| Producer | Paul Schlesinger |
| Writer | Ben Cottam |
| Writer | Paul Mckenna |