Main content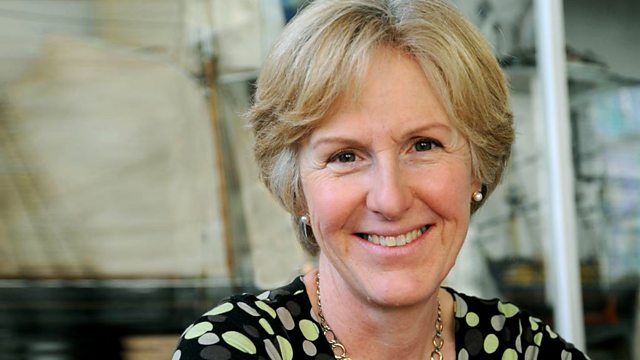 Mendelssohn's Elijah
Catriona Young presents a performance of Mendelssohn's Elijah from Danish Radio, conducted by Masaaki Suzuki.
Catriona Young presents a performance of Mendelssohn's Elijah from Danish Radio, conducted by Masaaki Suzuki.
12:31 AM
Mendelssohn, Felix (1809-1847)
Elias (Elijah), Op.70 - oratorio (Carus edition)
Karina Gauvin (soprano), Roxana Constantinescu (contralto), Colin Balzer (tenor), Christopher Purves (baritone), Danish National Concert Chorus, Danish National Symphony Orchestra, Masaaki Suzuki (conductor)
2:37 AM
Brahms, Johannes [1833-1897]
String Sextet no. 1 in B flat major, Op.18
Marianne Thorsen (violin), Viktor Stenhjem (violin), Rachel Roberts (viola), Radim Sedmidubsky (viola), Alasdair Strange (cello), Henrik Brendstrup (cello)
3:17 AM
Mozart, Wolfgang Amadeus (1756-1791)
9 Variations on a Minuet by Duport (K.573)
Christian Ihle Hadland (piano)
3:29 AM
Rachmaninov, Sergey (1873-1943)
Vocalise (Op.34 No.14)
Toronto Symphony, Mario Bernardi (conductor)
3:36 AM
Handel, Georg Frideric [1685-1759]
"Tu del Ciel ministro eletto" - aria from the oratorio 'Il Trionfo del tempo e del disinganno'
Sabine Devieilhe (Bellezza, soprano), Les Ambassadeurs, Alexis Kossenko (director)
3:42 AM
Hüe, Georges (1858-1948)
Phantasy
Iveta Kundratová (flute), Inna Aslamasova (piano)
3:50 AM
Debussy, Claude (1862-1918)
Fêtes Galantes, set 2 (Les Ingénus; La Faune; Colloque sentimental)
Paula Hoffman (mezzo-soprano), Lars-David Nilsson (piano)
3:58 AM
Dvorák, Antonín (1841-1904)
Romance for violin and orchestra in F minor (Op.11)
Jela Spitkova (violin), Slovak Radio Symphony Orchestra, Ondrej Lenard (conductor)
4:10 AM
Chopin, Frédéric (1810-1849)
Mazurka No.25 in B minor (Op.33 No.4)
Roland Pöntinen (piano)
4:16 AM
Hellendaal, Pieter [1721-1799]
Concerto grosso for strings and continuo (Op.3 No.6) in F major
Combattimento Consort Amsterdam
4:31 AM
Mozart, Wolfgang Amadeus (1756-1791)
Die Hölle Rache kocht in meinem Herzen - from 'Die Zauberflöte' Act 2 (K.620)
Jouko Harjanne (trumpet), Norwegian Radio Orchestra, Ari Rasilainen (conductor)
4:34 AM
Kalliwoda, Johann Wenzel [1801-1866]
Morceau de salon for oboe and piano (Op.228)
Alexei Ogrintchouk (oboe), Cédric Tiberghien (piano)
4:44 AM
Chédeville (Le Cadet), Nicolas (1705-1782)
Les Saisons Amusantes Part II (Les Plaisirs de l'Eté) for musette, recorder, violin & continuo, Paris 1739
Ensemble 1700 - François Lazarevitch (musette), Vittorio Ghielmi (viola da gamba), Mónica Waisman (violin), André Henrich (theorbo/baroque guitar), Alexander Puliaev (harpsichord), Dorothee Oberlinger (recorder/director)
4:54 AM
Scarlatti, Alessandro [1660-1725]
Toccata in F major
Rinaldo Alessandrini (harpsichord)
5:00 AM
Hummel, Johann Nepomuk (1778-1837)
Piano Trio in F major (Op.22)
Tobias Ringborg (violin), John Ehde (cello), Stefan Lindgren (piano)
5:14 AM
Tchaikovsky, Peter Ilyich (1840-1893)
Swan Lake (excerpt)
RTV Slovenia Symphony Orchestra, Marko Munih (Conductor)
5:36 AM
Schumann, Robert (1810-1856)
Gesänge der Frühe (Chants de l'Aube) (Op.133) - 5 pieces for piano dedicated to the poet Bettina Brentano
Sylviane Deferne (piano)
5:51 AM
Gombert, Nicolas (c.1495-c.1560)
Missa Tempore paschali: Agnus Dei
Huelgas Ensemble, Paul Van Nevel (conductor)
5:57 AM
Bach, Johann Sebastian (1685-1750)
Suite for Solo Cello No.3 in C major (BWV.1009)
Guy Fouquet (cello)
6:22 AM
Schubert, Franz [1797-1828], arr. Reger, Max [1873-1916]
Am Tage aller Seelen (D.343), arr. for voice and orchestra
Dietrich Henschel (baritone), National Polish Radio Symphony Orchestra, Jerzy Semkow (conductor).