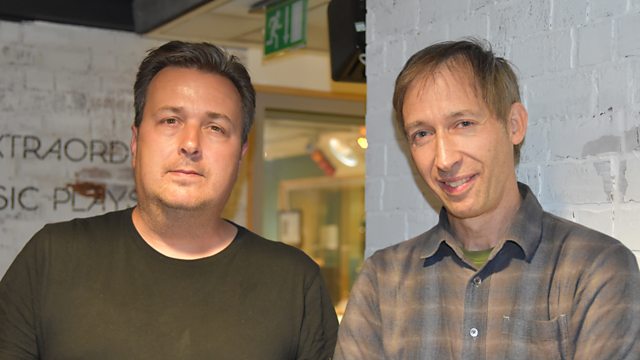 Nick Luscombe with Gideon Coe
Adventures in music, ancient to future: 6 Music's Gideon Coe drops in to share some of his latest discoveries. Gideon Coe is very familiar with the BBC music archives and in particular knows the John Peel session archive inside and out. Here he joins Nick to reveal some of his recent discoveries.
We'll also hear 21st-century Congolese rumba from Badi, a captivating piano piece from Julien Mier and a new version of an old Cornish maritime song incorporating underwater recordings by Thirty Pounds of Bone and Philip Reeder.
Last on