Main content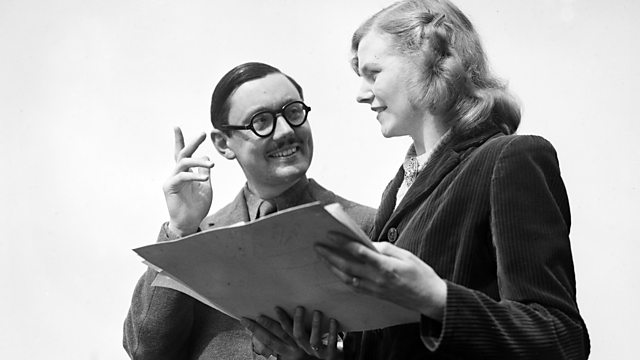 Donald Macleod describes how, under the shadow of cancer, Bernard Stevens completed his opera The Shadow of the Glen, which was recorded in the year before his death.
Bernard Stevens under the shadow of cancer completes his opera The Shadow of the Glen, presented by Donald Macleod
The music of Bernard Stevens has largely been forgotten today, and yet he was rated by some as equal to Benjamin Britten. Stevens shot to fame when he won the Daily Express competition for a victory symphony, a work he'd largely composed in his evenings during the Blitz. With this public acclaim he soon found himself writing for films starring Dirk Bogarde and James Mason, but gave up this career in the film industry later taking up the post of Professor of Composition at the Royal College of Music where he remained for over thirty years. Public success was short-lived for Stevens partly due to his Communist ideals, and partly because he wasn't interested in self-promotion. He continued composing until his death in 1983 and left a substantial portfolio of works including symphonies, concertos, chamber and solo piano music, and also opera. Throughout the week his daughter Catherine Stevens joins Donald Macleod to lift the veil over her father's life and music.
In the last decade of his life Bernard Stevens was diagnosed with cancer. He largely kept his illness private from his students and colleagues at the Royal College of Music, and kept on teaching and also composing music. With an Arts Council Grant Stevens was able to take time away from teaching in order to complete his opera The Shadow of the Glen, which was recorded in the year before his death. The last work he completed was his Concertante for Two Pianos. Two pianists also visited Stevens to perform for him his Piano Concerto originally composed in 1955, but later revised. Stevens was thoroughly delighted with the work, but the very next day he went into care and never returned home again.
The Birds Know This (from The True Dark, Op 49)
Richard Jackson, baritone
Igor Kennaway, piano
The Shadow of the Glen, Op 50 (Beginning)
Della Jones, mezzo-soprano (Nora)
Paul Hudson, bass (The Tramp)
Divertimenti Orchestra
Howard Williams, conductor
Nocturne on a Note-row by Ronald Stevenson, Op 51
Michael Finnissy, piano
Concertante for Two Pianos Op 55 (3rd mvt)
Isabel Beyer, piano
Harvey Dagul, piano
Piano Concerto, Op 26
Martin Roscoe, piano
National Symphony Orchestra of Ireland
Adrian Leaper, conductor
Producer Luke Whitlock.
More episodes
Next
You are at the last episode