Main content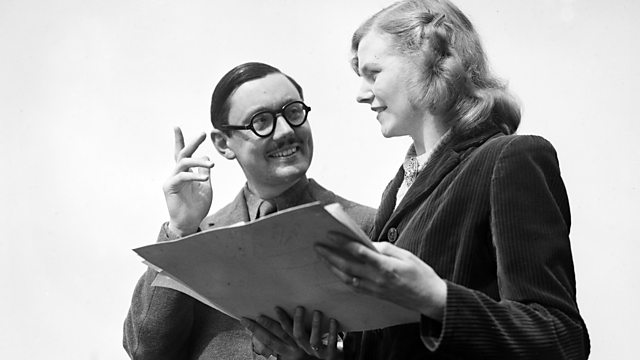 Resignation from the Communist Party
Donald Macleod explains how, because of the Russian suppression of the Hungarian uprising Bernard Stevens resigned from the Communist Party.
Due to the Russian suppression of the Hungarian uprising Bernard Stevens resigns from the Communist Party, presented by Donald Macleod
The music of Bernard Stevens has largely been forgotten today, and yet he was rated by some as equal to Benjamin Britten. Stevens shot to fame when he won the Daily Express competition for a victory symphony, a work he'd largely composed in his evenings during the Blitz. With this public acclaim he soon found himself writing for films starring Dirk Bogarde and James Mason, but gave up this career in the film industry later taking up the post of Professor of Composition at the Royal College of Music where he remained for over thirty years. Public success was short-lived for Stevens partly due to his Communist ideals, and partly because he wasn't interested in self-promotion. He continued composing until his death in 1983 and left a substantial portfolio of works including symphonies, concertos, chamber and solo piano music, and also opera. Throughout the week his daughter Catherine Stevens joins Donald Macleod to lift the veil over her father's life and music.
The 1950s were a productive period for Bernard Stevens completing his passionate and warmly coloured Cello Concerto for William Pleeth. Storm clouds were however gathering for Stevens when he acted as a witness for a court case, but due to his communist sympathies was publicly discredited. Not long after he resigned from the Communist party due to the Soviet suppression of the Hungarian uprising. By the 1960s we find Stevens exploring the world of 12 tone serialism with his second String Quartet.
Fantasia on The Irish Ho-Hoane, Op 13
Isabel Beyer, piano
Harvey Dagul, piano
Cello Concerto, Op 18
Alexander Baillie, cello
BBC Philharmonic Orchestra
Edward Downes, conductor
String Quartet No 2, Op 34 (1st mvt)
The Delmé String Quartet
Dance Suite, Op 28 (3rd and 4th mvt)
National Symphony Orchestra of Ireland
Adrian Leaper, conductor
Producer Luke Whitlock.