Main content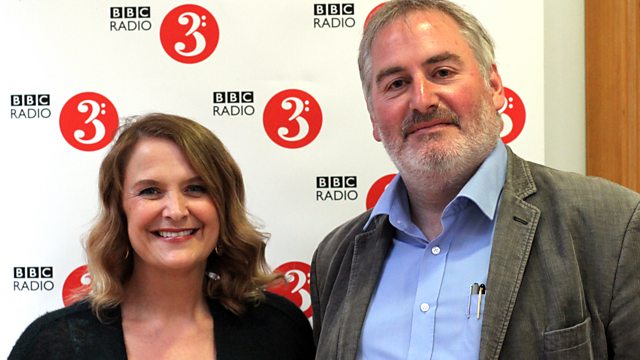 Friday - Sarah Walker with Chris Riddell
With Sarah Walker. My Favourite Dowland Songs; Music in Time: Brahms: Clarinet Sonata; Artist of the Week: Marc-Andre Hamelin, featured in Haydn's Piano Sonata, H XI 36.
9am
My favourite... Dowland Songs. Throughout the week Sarah dips into the songbooks of John Dowland, sharing a selection ranging from Fine knacks for ladies (which offers a fascinating glimpse into the life of an Elizabethan pedlar), to the melodious and romantic Come again sweet love from Dowland's First Book of Songs, which was published in 1597.
9.30am
Take part in today's challenge: two pieces of music are played together - can you work out what they are?
10am
Sarah's guest this week is the illustrator, writer and Children's Laureate Chris Riddell. Chris has enjoyed critical acclaim for his illustrated books for children, which include the bestselling Ottoline books and The Emperor of Absurdia. He has won the prestigious Kate Greenaway Medal twice for his illustrations, in 2002 for Pirate Diary and in 2004 for Jonathan Swift's Gulliver and also won the Costa Children's Book Award for Goth Girl and the Ghost of a Mouse in 2013. Chris has worked with collaborators including Paul Stewart on the Muddle Earth, Edge Chronicles and Wyrmweald series and Neil Gaiman on The Graveyard Book, The Sleeper and the Spindle, and Fortunately the Milk. In addition to his children's books, Chris is a renowned political cartoonist whose work appears in The Observer, The Literary Review and The New Statesman. Chris will be sharing a selection of his favourite classical music, including works by Philip Glass, Debussy and Gorecki, and sketching along with Sarah in the studio, every day at 10am.
10.30am
Music in Time: Romantic
Sarah places Music in Time. The spotlight is on the Romantic period and the newfound equality between instruments as expressed in Brahms' Sonata for Clarinet and Piano Op.120 No. 2.
11am
Sarah's artist of the week is the Canadian pianist Marc-André Hamelin. Sarah shares his recordings of piano classics ranging from the fleeting images of Schumann's Waldszenen and Janacek's From an Overgrown Path to the highly-structured sonatas of Mozart and Haydn, as well as sampling his own composition: Etudes in all the minor keys.
Haydn
Piano Sonata in C sharp minor, Hob.XI:36
Marc-André Hamelin (piano).
Music Played
My favourite... Dowland songs

Chris Riddell's choice No. 1

Chris Riddell's Choice No. 2

Sarah's choice for Chris Riddell

Music in Time: Romantic

Artist of the week: Marc-André Hamelin
Imperfect Harmony
The music played:
Ravel
I. Allegramente (Piano Concerto in G)
Arturo Benedetti Michelangeli (piano)
Philharmonia Orchestra
Ettore Gracis (conductor)
WARNER
 
Walton 
Belshazzar's Feast (conclusion)
Huddersfield Choral Society
English Northern Philharmonia
Paul Daniel (conductor)
NAXOS