Main content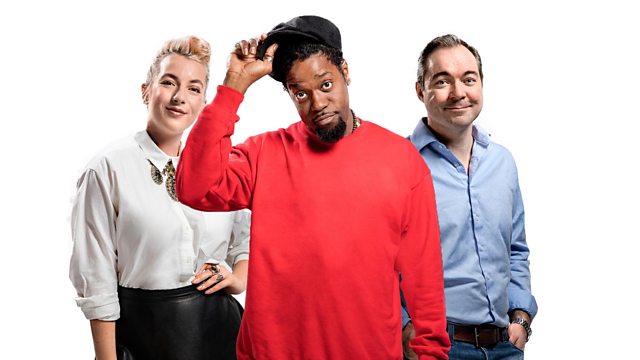 Arild Anderson Quartet
Soweto Kinch presents a concert given in the Holywell Music Room at Oxford University by Norwegian bassist Arild Anderson's quartet. Plus saxophonist Phil Meadows on his trio.
The Norwegian jazz bassist Arild Anderson has long been regarded as one of the finest ever exponents on his instrument. His warmth of tone, accuracy of articulation and creative use of effects plus all the resources of the instrument are without parallel in contemporary jazz. He has led a trio with Scottish saxophonist Tommy Smith and Italian drummer Paolo Vinaccia since 2007 which has released two acclaimed albums, "Live at Belleville" and "Mira". For the penultimate concert of their May 2016 UK tour, they were joined by the brilliant Norwegian pianist Helge Lien at Europe's oldest purpose-built concert hall, the Holywell Music Room at Oxford University. Soweto Kinch introduces their concert, which ranges across their entire repertoire and also includes new compositions. Al Ryan talks to Arild and Tommy backstage at the gig. Meanwhile Emma Smith talks to saxophonist Phil Meadows about "vlogging" (video-blogging) the development of his new trio Skint.
Clips

Arild Anderson Quartet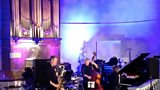 Phil Meadows, Harry Pope and Emma Smith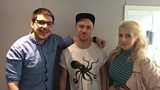 Playlist
DISC
Artist Soweto Kinch
Title The Healing
Composer Kinch
Album The Legend of Mike Smith
Label Soweto Kinch Recordings
Number SKP003 CD 2 Track 39
Duration  52"
Performers: Soweto Kinch, as, rhodes, prog; Shabaka Hutchings, ts; Karl Rasheed-Abel, b; Graham Godfrey, d. . 2015
The Arild Andersen Quartet perform at Holywell Music Room in Oxford, on the 20th May 2016
MUSIC 1: Hyperborean (Andersen) 11.23  
MUSIC 2: Science (Andersen) 12.20  
MUSIC 3: Lucia (Andersen) 9.40
MUSIC 4: Blussy (Andersen) 9.47  
MUSIC 5: Mira (Andersen) 15.40  
MUSIC 6: Saturday (Andersen) 10.13

Performers: Arild Andersen, Double Bass; Tommy Smith, Tenor Sax; Paolo Vinaccia, Drums; Helge Lien, Piano. 
Skint
MUSIC: Skint Rehearsal 2 (Meadows, Benzies, Pope)

MUSIC: Skint Rehearsal 5 (Meadows, Benzies, Pope)

MUSIC: Skint Reharsal 5 (Meadows, Benzies, Pope)

Performers: Phil Meadows, Saxophones, Keys, Electronics; Jamie Benzies, Bass, Electronics; Harry Pope, Drums, Electronics