Main content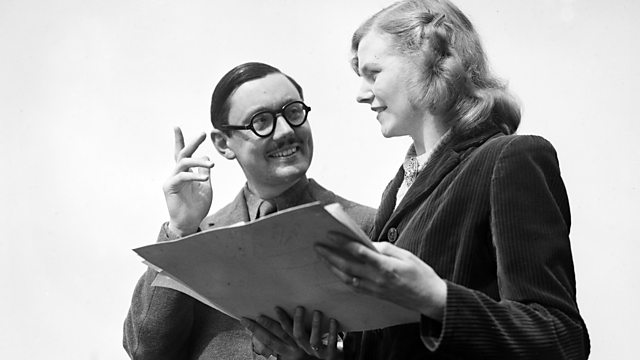 Donald Macleod discusses Stevens's Violin Concerto of 1943, commissioned by celebrated violinist Max Rostal.
Bernard Stevens receives a commission from celebrated violinist Max Rostal. Presented by Donald Macleod
Bernard Stevens shot to fame in 1946 when he entered a Daily Express competition to create a 'victory symphony' marking the end of the war. His winning work had been composed during the terror of the London Blitz. Stevens soon found himself in demand, and composed for films starring Dirk Bogarde and James Mason. Later he was appointed Professor of Composition at the Royal College of Music where he remained for over thirty years, composing symphonies, concertos, chamber and solo piano music, and also opera. His public success was short-lived, possibly due to his Communist ideals. After his death in 1983, his music was quickly forgotten. Nevertheless, some have rated Steven's as the equal of Benjamin Britten. Throughout this week of programmes, his daughter Catherine Stevens joins Donald Macleod as we re-rediscover this lost story in British music.
As a young boy Bernard Stevens suffered from asthma. He was frequently left alone at home by his busy parents, where he started to teach himself the piano. His many keyboard works including his 1962 piece Aria, recorded by his former composition student Michael Finnissy. Stevens went on to study Literature and Music at Cambridge, and then entered the Royal College of Music where he composed his Mass for Double Choir. Stevens later wrote a violin sonata, for him to perform alongside his future wife, Bertha, and when the celebrated violinist Max Rostal heard this work, he soon commissioned Stevens to compose a concerto for him
A Symphony of Liberation, Op 7 (2nd mvt)
Bournemouth Symphony Orchestra
Richard Hickox, conductor
Aria
Michael Finnissy, piano
Mass for Double Choir (1st and 2nd mvt)
The Finzi Singers
Paul Spicer, director
Violin Concerto, Op 4
Ernst Kovacic, violin
BBC Philharmonic Orchestra
Edward Downes, conductor
Producer Luke Whitlock.
More episodes
Previous
You are at the first episode