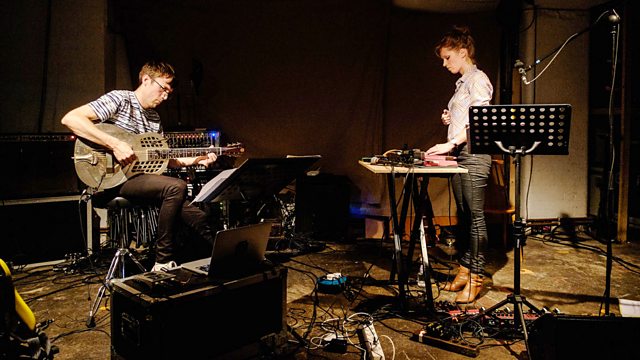 Kammer Klang at Cafe Oto
Sara Mohr-Pietsch presents Exaudi, Ictus and the violinist Eloisa-Fleur Thom with electronics by the young composer Josephine Stephenson in the last Kammer Klang of the 2015-16 season from Cafe Oto in Dalston. Plus Modern Muses features violinist Patricia Kopatchinskaja with American composer Michael Hersch talking about their first collaboration on their Violin Concerto, which was premiered in 2015.
FRESH KLANG
Josephine Stephenson: if nomen boat 2
Eloisa-Fleur Thom (violin)
Josephine Stephenson (electronics)
Christopher Fox: Catalogue IrraisonÃ(c) (1999-2001)
Exaudi Vocal Ensemble
James Weeks, director, speaker
Christopher Fox, speaker
MODERN MUSES 20
Michael Hersch and Patricia Kopatchinskaja talk about how they worked together on the Violin Concerto.
Larry Polansky: Sweet Betsy from Pike (2005); Eskimo Lullaby (2005)
for voice and the Lou Harrison National Just Intonation Resonator guitar
Ictus:
Liesa Van der Aa (violin)
Tom Pauwels (guitar)
Christopher Trapani: Wayfaring Stranger (2015); Freight Train (2015)
For voice, violin and guitar
Ictus:
Liesa Van der Aa (violin)
Tom Pauwels (guitar).
Last on