Main content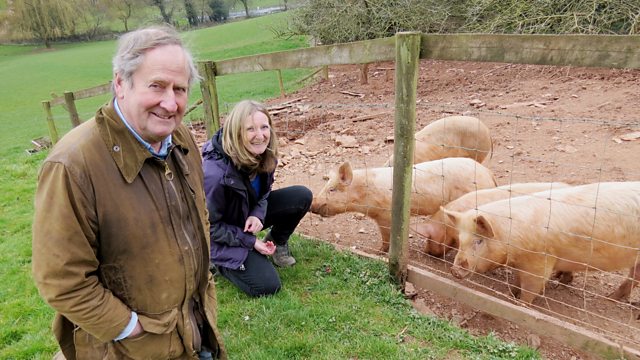 Getting a Start in Farming
In the heart of the Quantocks in Somerset, Caz Graham visits a share farm with a difference.
Few people are lucky enough to begin their farming career actually owning their own farm. Share farming provides many a new entrant to agriculture that important first step on the farming ladder. But at Stream Farm, nestled in the folds of the Quantock Hills in Somerset, a form of share farming is undertaken in an altogether different and egalitarian way.
Following a successful career in urban regeneration, just over a decade ago James Odgers moved his family lock, stock and barrel to an established 100 hectare farm. He and his wife woke the next day and realised they now had the responsibility of managing the farm including a herd of Dexter cows they had inherited. With no farming background or experience, James's learning curve was a steep yet over the years his vision to bring a self-sustaining community to this valley materialised.
Caz Graham travels to Somerset to meet James and a few of his business partners. Stream Farm's vision is that James supplies the infrastructure and a succession of new entrants to farming takes on a number of businesses James has set up, from a trout smokery to pigs, sheep, beef and chickens. Every Wednesday James drives to London where specialist outlets sell his Stream Farm products, but underlying all of this is a desire to keep local people, who would otherwise be unable to farm themselves, in their community.
Producer: Andrew Dawes.