Main content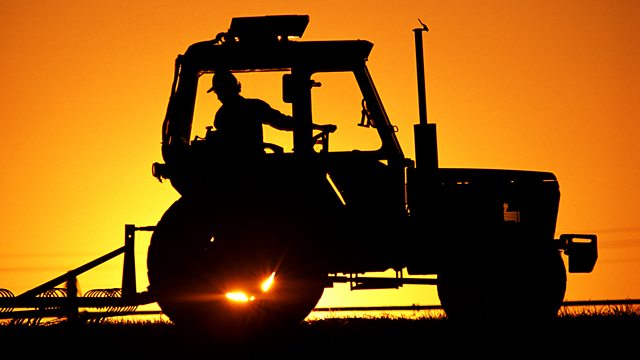 Dolly the sheep, Horticulture sector post-Brexit, Tractor tailbacks
Farming news presented by Charlotte Smith. Twenty years on from Dolly the Sheep, a look at the horticulture sector post-Brexit and tractor tailbacks.
Twenty years ago this week the eyes of the world were on Edinburgh, and more specifically on the Roslin Institute for a huge scientific breakthrough. Dolly the sheep, the first animal to be cloned from an adult cell anywhere, ever, was born. Dolly was created in a lab using an adult stem cell taken from one sheep to fertilise an egg from another. It was a leap forward in the science of genetic engineering. Researchers hoped it would generate new ways of treating debilitating diseases, but critics were worried it could open the door to human cloning.
Tractor drivers often cause tail backs, but what's it like if you're the one driving that tractor and you can see the queue of irritated motorists mounting up behind you? We speak to a farmer in Carlisle about the problems he faces on the roads near Carlisle.
John Shropshire runs G's, one of Britain's largest vegetable growers, who supplies celery beetroot and salad vegetables to British supermarkets. He employs eight thousand staff across the world and has farms in Spain, Poland, Senegal and the UK. Much of his business relies on access to the European Single Market - but the EU Referendum result could have put this in jeopardy.
Presented by Caz Graham and Produced by Emily Hughes.