Main content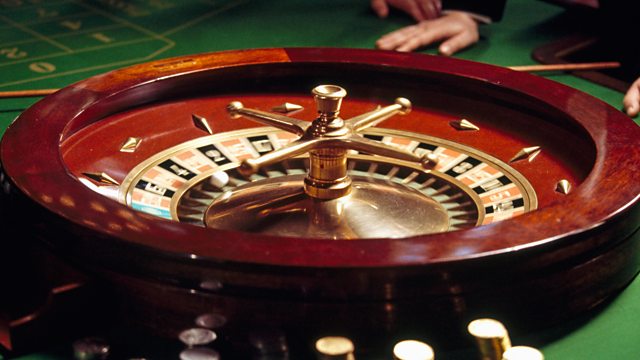 Online gambling, Fundraising regulator, Amazon reviews
Consumer affairs programme. Gambling websites are becoming more reluctant to pay out money to customers with big wins. Plus the new Fundraising Regulator comes into force today.
Gamblers in the UK are losing more bets than ever - last year a record £12.6 billion was lost. But as punters lose more the bookmakers are becoming more reluctant to pay out. We speak to a gambler who won tens of thousands of pounds on an online casino but he says the betting site was holding onto his winnings.
Today the new Fundraising Regulator comes into force. It hopes to protect donors from being hassled by charities. We speak to the Chief Executive Stephen Dunmore.
Amazon is trying to crack down on retailers offering discounts and free gifts in exchange for good reviews. We speak to the customers who say they don't trust reviews when they shop online because of it.
Research by You and Yours shows more than a quarter of care homes are in financial danger. We report from Northamptonshire where the council, like most, needs to meet austerity targets, and is trying to make most of those savings by cutting adult social services.
A third of all holiday booked now are by adults travelling on their own. Former Newrsreader Jan Leeming likes to travel alone and she tells Winifred why.
And crisp fans are munching their way through multipacks of Walkers because they want to win a competition to win a holiday. If they collect enough letters in packs to spell a destination they'll be able to cash them in for a trip to that location. But they say that some of the letters are too hard to get hold of - they're even setting up ebay auctions to find the elusive letters.
Chapters
Online Gambling

Online gambling websites are becoming more reluctant to pay up when a customer wins big.

Duration: 09:40

Crisps Competition

How many packets of Walkers crisps do you need to eat to win a holiday in their promotion

Duration: 06:24

Fundraising Regulator

The new Fundraising Regulator is launched today. We interview its Chief Executive.

Duration: 04:48

Bribes For Good Reviews

Retailers on Amazon Marketplace are offering refunds in exchange for positive reviews.

Duration: 05:02

Solo Holidays

New figures show just under a third of all holidays are now taken by adults on their own.

Duration: 05:29

Northampton Care Homes

Tracing the effect of care home closures on individuals in one county.

Duration: 06:56

Crisps Competition Update

Did our reporter bag himself a holiday from a bag of crisps?

Duration: 00:24