Main content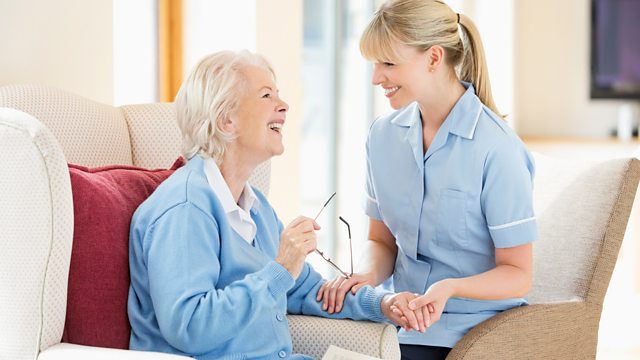 Acid attacks; Home care; Social media videos
A report on acid attacks in the UK recommends new restrictions on the sale of acid. Plus companies that provide care for elderly people at home are pulling out of council services.
There are around a hundred admissions to hospital in England each year, following acid attacks, with many of the victims left with severe burns and disfiguring scars. Yet acid and other corrosive liquids are freely available for sale. You & Yours has exclusive access to the draft of a new report into acid attacks by the Conservative MP James Berry. In it he recommends new restrictions on the sale of corrosive liquids and improved reporting and research into the attacks. A victim of an acid attack tells us that sentences for those convicted should be stiffer and more consistent.
Care providers are deserting the council-funded home care market because of increasing costs and the level of fees paid by some local authorities. That's according to analysts Laing Buisson who have just produced a substantial report on the industry. It says this is a 'make or break' moment for home care companies, whose staff help elderly and disabled people at home with things like washing, dressing, taking medication and going to the toilet. A large home care provider tells You & Yours that they are withdrawing from some council contracts because the fees paid by them are too low.
A new home industry which produces short comedy films has developed to serve a big demand from social media and TV companies. A successful short video can be viewed by millions around the world. The sharing of videos is increasing all the time, assisted by faster internet speeds. New companies are springing up to sell the best of them to social media sites. We find out how much you can expect to make from that hilarious short video you recorded on holiday.
Producer: Jonathan Hallewell
Presenter: Winifred Robinson.
Last on
Chapters
Acid Attacks

A report into acid attacks recommends tighter rules on how corrosive liquids are sold.

Duration: 08:16

Home Care

Companies who provide care for elderly people at home are pulling out of council services

Duration: 07:43

Tesco Food Labels

Tesco's decision to re-brand its fresh produce using fake farm names has paid off.

Duration: 06:34

Social Media Videos

How easy it is to sell your personal videos online?

Duration: 05:37

Elderly Carers

What is it like for elderly people who are themselves caring for elderly relatives?

Duration: 09:40

Broadcast