Main content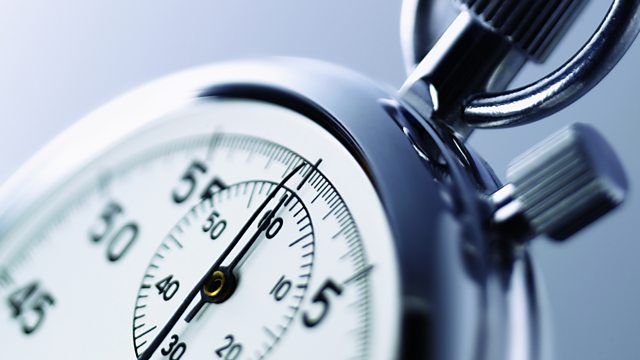 Lord Holmes of the Equality and Human Rights Commission, Career coaching
It's a year since the introduction of the Care Act. A report out today finds that the new Act has made little or no difference to the 5.4 million carers in England.
A report published today has found that the Care Act has made little or no difference to the 5.4 million carers in England since it was introduced last year. The Act gives carers rights on a par with the people they look after - including the right to an assessment of their OWN needs. If they're eligible, they're entitled to support, funded by their local authority. 100 million pounds was made available to help this all work. Carers Trust is the largest charity for unpaid carers and it surveyed and spoke to unpaid carers looking after their sick or disabled family and friends, and to health and social care professionals to find out how well they thought the new act, which entitles carers to an assessment of their needs was working.
The advertising regulator has been investigating complaints against websites that use the idea that a sale is about to end to persuade you to buy. Some have ticking clocks on screen counting down the time left to buy in a sale. People have complained that some of these clocks just start up again when the countdown is finished and that the sale prices are available all the time.
It seems more and more of us are unhappy at work. Earlier this year, research for the CIPD, which represents the HR industry, suggested a quarter of the UK workforce is looking for a new job. Career coaches are also reporting an increase in demand for their services. They offer guidance and support for people trying to find out what they really want to do and how to do it. But with no official accreditation scheme for this fast-growing industry, how can we tell whether a coach will help us? Andrew Fletcher reports.
This summer British Airways will fly more than 1,500 athletes to and from the Olympic and Paralympic Games in Rio. As team GB's main sponsor, they'll also be responsible for safely transporting the athlete's equipment. Lord Holmes of the Equality and Human Rights Commission is worried about that. It's because of what happened to Athena Stevens, a disabled poet and playwright. She has cerebral palsy and used a specialist wheelchair worth more than £25,000. We hear what happened when she was taking a British Airways flight from London City Airport last October.
Last on
Chapters
Care Act Review

Have carers noticed any difference since the Car Act 2014 came in?

Duration: 07:09

Fruit Pickers

Is the fresh fruit industry under threat if EU migrants are forced to leave?

Duration: 08:38

Ticking Clock Sales

Websites that use the idea that a sale is about to end to persuade you to buy.

Duration: 04:23

Career Coaching

Career coaches are reporting an increase in demand for their services.

Duration: 06:39

Car Insurance Address Fraud

Police are investigating a ghost broking scam in Scotland first reported on You and Yours

Duration: 05:50

Damaged Wheelchairs

Paralympian Lord Chris Holmes tells airlines to pay for damaged wheelchairs

Duration: 05:39

Broadcast