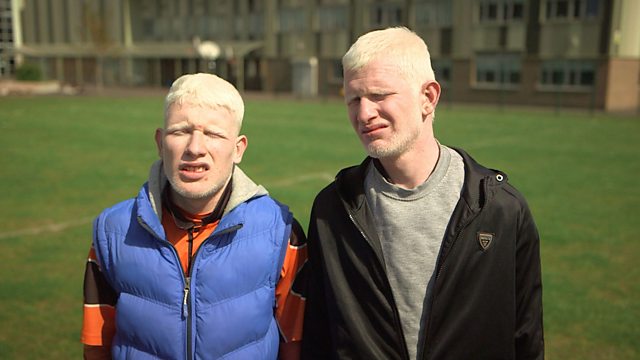 Don't Call Me Albino
1 in 17,000 people living in the UK is affected by albinism - a rare genetic disorder which leaves your hair, skin and eyes without any colour. Those with the condition often have white hair, dangerously pale skin and extremely poor vision. As well as dealing with the condition itself, people with albinism often face discrimination and abuse because of their appearance - and in some countries, are even killed as a result of cultural and superstitious attitudes.
Athar Ahmad hears from the young Asians who have become social outcasts because of the way they look, tries to understand what life is like for those living with albinism and hears from parents raising children affected by the rare condition.
Last on