Main content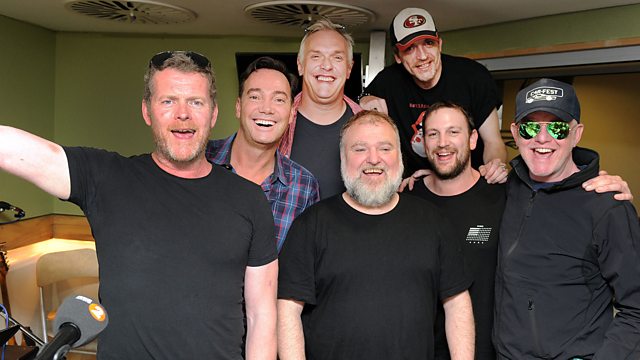 Ghostbusters, Greg Davies, Craig Revel Horwood and Dodgy
Chris is joined by the ladies from Ghostbusters, Strictly Come Dancing judge Craig Revel Horwood and comedian Greg Davies, plus Britpop trio Dodgy live.
Chris is joined at the breakfast table by the leading ladies from the new Ghostbusters movie and find out how they got THEIR call, Craig Revel Horwood gives us the latest Strictly Come Dancing gossip and tells us about choreographing the movie turned musical Sister Act, Greg Davies shares the secrets behind filming the third series of his smash hit comedy Man Down and Britpop trio Dodgy perform a selection of their summery hits plus a classic northern soul favourite live in the studio. Reverend Richard Coles has our final Pause for Thought of the week.
Last on
Music Played
Wham!

Freedom

Wham - The Best Of Wham!.
Epic.

Shaun Escoffery

When The Love Is Gone

(CD Single).
Dome Records.

Jimmy Soul

If You Wanna Be Happy

Spin Doctors

Two Princes

Driving Rock (Various Artists).
Global Records & Tapes.

Chic

I'll Be There (feat. Nile Rodgers)

It's About Time.
Virgin EMI Records.

Spice Girls

Wannabe

Bad Girls (Various Artists).
Sony Music TV.

Santana

Leave Me Alone

Santana IV.
Santana Records.
001.

The Jimi Hendrix Experience

Crosstown Traffic

KT Tunstall

Black Horse and the Cherry Tree

(CD Single).
Relentless Records.

Cliff Richard

&

The Shadows

Summer Holiday

Cliff Richard - 40 Golden Greats.
EMI.

Alice Cooper

School's Out

Single - Warner Brothers K 16188.

The Last Shadow Puppets

Miracle Aligner

(CD Single).
Domino.
011.

Stevie Wonder

Higher Ground

Motown Chartbusters Vol. 9 (Various Artists).
Spectrum Music.

Nathaniel Rateliff

S.O.B.

(CD Single).
Stax Records.

The Weeknd

Can't Feel My Face

Beauty Behind The Madness.
Republic.
7.

Pratt & McClain

Happy Days

Television's Greatest Hits Volume 3 70s & 80s.
Silva Screen Records Ltd.

Zak Abel

Everybody Needs Love

Dolly Parton

9 to 5

Dolly Parton: The Ultimate Collection.
BMG/RCA.

Ward Thomas

Carry You Home
Pause for Thought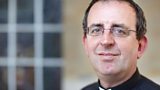 From Rev'd Richard Coles, cleric and broadcaster:
Nothing ever happens in June, so I chose last month to begin my sabbatical, a three-month break from parish duties, to study, rest, and - simple country parson that I am - compete for the title of Celebrity Masterchef 2016.
But it started on a ship, cleaving the empty seas of the North Atlantic, bound for Iceland and the Faroes and Shetland - remote, peculiar, surprising places, best avoided in major football competitions.
Our first stop was somewhere I've always wanted to visit - St Kilda, the furthest flung of the Outer Hebrides, three sheer crags a hundred miles offshore, home once to a community of rock-tough islanders who lived on sea birds for a thousand years until the population dwindled to critical in the 1920s and the government evacuated them to the mainland. There, in spite of plumbing and electricity and sliced white bread, many pined away, unable to adjust to their infinitely easier life.
I could see why: St Kilda is incredibly beautiful, or it was on the day we visited with blue skies and calm seas; and it's a haunting place, one for Ghostbusters perhaps, where what's left reminds us of the sheer endurance of civilisation in a staggeringly inhospitable environment. I say enduring, but today little remains, just a street of derelict houses, and a row of the curious stone igloo dwellings the islanders lived in before new technology, in the form of the chimney, arrived. Overhead, gannets circle, thousand on thousand, liberally whitewashing those ruins in guano. Enjoy your breakfast, people…
We come we go, tough little island people, earth's proud empires, a truth confirmed on my return, when I innocently asked if anything much had happened while I was away?
Nothing in this life is permanent, in our politics, in our work, in our play; and
no matter how valiantly we try to shore ourselves up with stuff, or diversions, or blarney, or prestige, sooner or later the cycle turns.
So I thought, standing on deck, watching St Kilda disappear behind us as the ship sailed forwards, towards a new horizon and what lies beyond.
Steady as she goes.
Broadcast