Main content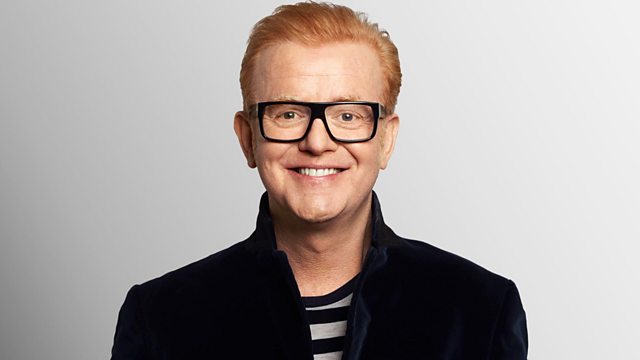 Museum of the Year and Miranda Hart
Chris speaks Martin Roth, director of the winner of 2016's Museum of Year the Victoria and Albert Museum, and Miranda Hart shares her comedy writing tips.
As the Museum of Year winner is announced Chris speaks to V&A director Martin Roth about winning the largest museum prize in the world and how they aim to share the money and help other museums. Miranda Hart tells us her top comedy writing tips and about the BBC Comedy Classroom, the writing competition aimed at students aged between 13-15 years old. After hearing the news that tourists have been flocking to Kidlington in Oxfordshire, we ask for your tenuous links to this large village in today's Top Tenuous. Plus Dr Jim Harris has a Pause for Thought.
Clips

Pause for Thought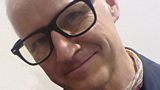 Art Historian, Dr Jim Harris
I went to the pub on Tuesday with my daughter Esther, known in the family as Eddie. She's back from university for about 45 seconds before she heads off again for the summer.
Eddie is excellent company.  She's smart.  She knows about maths and physics.  And she's at least as argumentative as I am, which makes her a great drinking partner. On Tuesday we fought over politics in the way that only people who really love each other can without resorting to actual violence.  It was magic. Now that she's away, I miss her terribly.
The pain of being separated from those we love is something we all experience at one time or another.  Our culture is full of people who couldn't be together, from Romeo and Juliet to Batman and Rachel Dawes, and our news is laden with images and stories of people parted by accidents of war, economics, geography and timing.
The bible tells a story of two friends, David and Jonathan, who found themselves on opposite sides of a political and military conflict, having to meet in secret and in fear of their lives. It's a story of sadness and loss, of the memory of love and the tears we weep. Confusingly (considering it's the Bible), God isn't really in the story.  Perhaps that's significant.
The German writer Dietrich Bonhoeffer knew about missing - he was imprisoned and then executed during the Second World War. What he said about absence and loss sounds truly bleak, but I reckon it's worth hearing:
"There is nothing that can replace the absence of someone dear to us.  It is wrong to say that God fills the emptiness. Furthermore, the more beautiful the remembrances, the more difficult the separation. But gratitude transforms memory into silent joy. We carry what was lovely in the past as a precious gift, a hidden treasure of which we can always be certain." 
So when I miss Eddie this summer, I won't look to God for comfort for once.  Instead I'll remember Tuesday and a hundred other occasions and let them be my silent joy, my precious gift, my hidden treasure and maybe then I'll miss her a little less.