Main content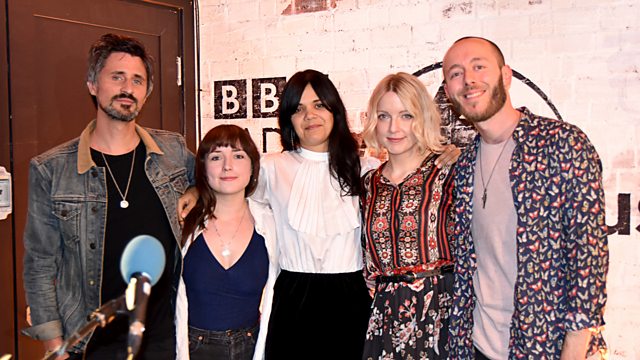 With Bat for Lashes live in session
Lauren Laverne has a live session from Bat for Lashes, aka Natasha Khan, featuring tracks from new album The Bride.
Bat For Lashes perform tracks from their new album 'The Bride' in the Live Room. Natasha Khan's latest record is her most ambitious to date and is out on Parlophone on 1st July. The LP follows the story of a woman whose fiancé has been killed in a crash on the way to the church for their wedding; the soundtrack to an imagined feature length film, it's sonically all encompassing. Bat For Lashes have been premièring the material live in churches, with the audience invited to attend in full wedding attire.
We'll also be asking for your Monday Motivators, sharing another Headphones Moment, and finding some more new music to go on our Just Added playlist.
A history of doomed nuptials from Kate Bush to Bat For Lashes includes a surprising tune