Main content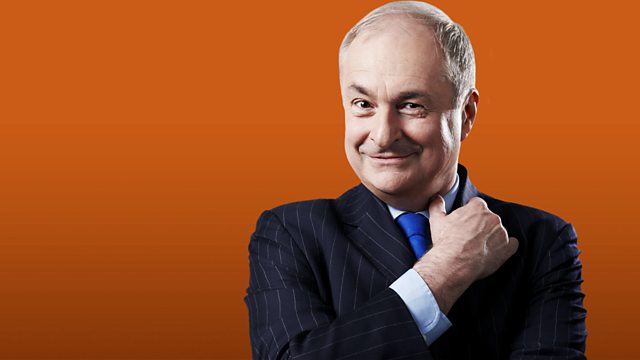 02/07/2016
Paul Gambaccini blends digital tracks from the week's US charts of songs, albums, R&B, country and rock hits with LP and singles tracks from the last six decades.
Paul Gambaccini presents tracks from this week's US charts and hits from the last six decades.
In the final weekly edition of 'America's Greatest Hits', songs are played connected to members of 'The Rock And Roll Hall Of Fame'. In honour of producer and arranger George Martin, we hear 'Yesterday' by The Beatles. To mark the induction of New Orleans sound engineer and studio owner Cosimo Matassa, Paul plays one of his first recordings - 'The Fat Man', the debut R&B hit by Fats Domino. In 'A Matter Of Life And Death', we celebrate the birthday on this date in 1983 of Michelle Branch by playing her hit 'Goodbye To You'. Paul pays tribute to songwriter and producer Chips Moman, who has recently died, by featuring a soul classic he co-wrote - 'The Dark End Of The Street' by James Carr. 'It's Not The Same Old Song' highlights 'Bye Bye Baby' by Mary Wells and a different song with the same title by The 4 Seasons.
In the feature called 'Beyond The Sea', Paul plays a song from a UK artist's biggest-selling album in America. Tonight, we hear tracks from LPs by Bonnie Tyler and Fat Boy Slim. 'The Other Number Ones' are records that reached the top of the American chart in 'Cash Box' magazine, but not in the Hot 100 of the other US chart publication 'Billboard'. This week's examples are by The Temptations and Billy Joel.
Our R&B number ones are from 1972 and now by Luther Ingram and Maxwell. We hear Country number ones from 1958 and this week by Johnny Cash and Florida Georgia Line. Our featured past and present Rock number ones are by Tom Petty & The Heartbreakers and Twenty One Pilots. 'Last Year Was Complicated' by Nick Jonas is the current number one album and the best-selling song of the week is 'Can't Stop The Feeling!' by Justin Timberlake.