Main content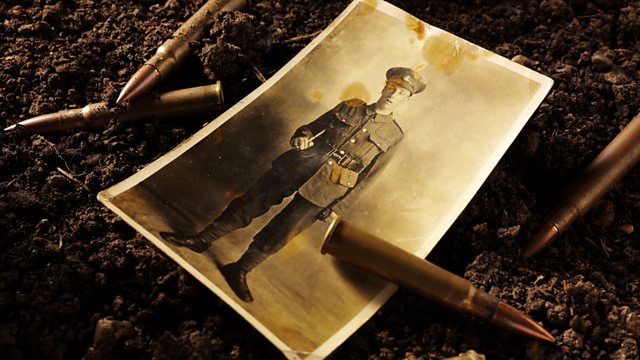 The Somme: From Sunrise to Zero Hour
Soldiers who were present at the Battle of the Somme vividly recall what it was like to be there as they prepared to go over the top.
The last two programmes of the week cover the Battle of the Somme. On 30th June we hear about the build up to the battle exactly 100 years ago, with descriptions of the seven day bombardment of the German lines, and the men's optimism and even excitement as the noise built to a crescendo. They recall what they were doing and how they were feeling from sunrise to zero hour on 1st July, as they waited to go over the top.
Drawing on the sound archives of the Imperial War Museums and the BBC, survivors of the First World War recall their experiences of the events of 1916. With Dan Snow.