Main content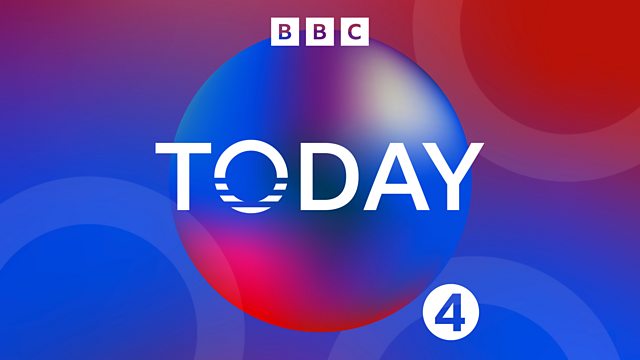 29/06/2016
Morning news and current affairs. Including Sports Desk, Yesterday in Parliament, Weather and Thought for the Day.
Last on
Today's running order
All timings subject to change.
0650
A rulebook covering the conduct of undercover police officers in England and Wales - and how they are nationally vetted and overseen - has been published for the first time. Alex Marshall is chief executive of the college of policing.
0710
A gun and bomb attack on Istanbul's Ataturk international airport has killed 36 people and injured more than 140, in what Turkey's prime minister said appeared to have been an attack by Islamic State militants. Zia Weise is a freelance journalist based in Turkey and Fadi Hakura is a Turkey specialist from the thinktank Chatham House.
0715
What does the future hold for the relationship between the UK and EU? Mario Monti is the former prime minister of Italy.
0720
Jeremy Corbyn has overwhelmingly lost a vote of confidence amongst his MPs, who voted more than four to one that they had no confidence in him as leader. It follows resignations from more than one of the shadow cabinet members. Dame Margaret Beckett is MP for Derby South and former leader of the Labour Party.
0730
More on Brussels: Margrethe Vestager is the European commissioner for competition.
0745 
Ataturk airport in Istanbul is not just the major gateway into Turkey for many visitors - but also a transit hub, particularly between Europe and the Middle East and Central Asia. We speak to one eyewitness to the attack - British aid worker Will Carter who was there en route from Afghanistan to the UK.
0750
Nominations to be the next leader of the Conservative Party and therefore prime minister open today. The Work and Pensions Secretary Stephen Crabb has said he will be a candidate, running on a joint ticket with Sajid Javid, the Business Secretary, as his number two. Sajid Javid joins us on the programme.
0810
More on Brexit with Nick Robinson reporting from Brussels. The BBC's Europe editor, Katya Adler, joins us on the programme.
0820
Twenty four years after Patsy and Edina hit first our TV sets in Absolutely Fabulous, the comedy duo are set to return in their first feature film - Absolutely Fabulous: The Movie. Blamed for a major incident at a fashionable party, the pair end up fleeing penniless to the French Riviera, they hatch a plan to make their escape permanent and live the high life forevermore! Actors Jennifer Saunders and Joana Lumley join us on the programme.
0830
Education Secretary Nicky Morgan who backed remain in the EU referendum is considering putting a bid in for leader of the Conservative Party. Since backing the Remain campaign she says in the Telegraph today that Conservatives should do more to explain the benefits of immigration. She joins us on the programme.
Broadcast