Main content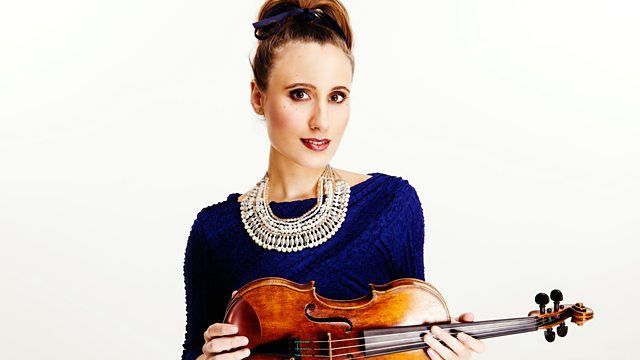 The Lark Ascending - Vaughan Williams
Frances Fyfield is joined by violinist Jennifer Pike to explore the manuscript of Vaughan Williams's very British and enduringly popular classical music hit The Lark Ascending.
Frances Fyfield is joined by former BBC Young Musician of the Year Jennifer Pike, her father Jeremy, head of Composition at Cheetham's school of music in Manchester, and composer David Matthews to examine the only manuscript of Ralph Vaughan Williams' enduringly popular British Classic - 'The Lark Ascending'.
The score for Orchestra and Violin has been lost but the British Library have the manuscript for piano and violin, the form in which the piece was first heard at Shirehampton, near Bristol with the Violinist Marie Hall. Her autograph appears on the score but not the composer's.
There's debate about whether the manuscript is in the hand of the composer or a copyist. The guests agree that it's probably a copyist but there are so many corrections, paste-overs and rewrites that the composer's penmanship makes up almost half the score.
The beauty of the piece, a response in 1914 to George Meredith's Poem 'The Lark Ascending', is undisputed. What surprises and intrigues the team is just how much work went into what appears a very fluid, easy depiction of the Lark high above a landscape rich in Vaughan Williams folk inspired melodies. He'd put it aside over the war years and it was only in 1920, while staying near Bristol that he worked on it again. It's thought that Marie Hall was alongside him in that process of refinement and, as many people agree, perfection. Jennifer plays detailed passages that have been crossed out and, occasionally re-introduced into the score.
And there's a discovery concerning the cover leaf that it appears might go some way to explaining why the orchestral score has been lost and might yet be found.
Producer: Tom Alban.
More episodes
Next
You are at the last episode