Main content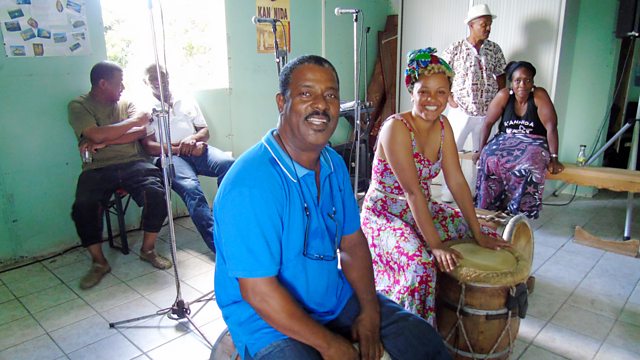 Max Reinhardt with Gemma Cairney
Max Reinhardt presents. Radio 1 presenter Gemma Cairney shares recordings from a trip to the Caribbean in search of the new artists who are gaining reputations across the region.
Max Reinhardt is joined by Radio 1 presenter Gemma Cairney who shares recordings from a recent trip to the Caribbean islands. Known for its high energy soca and reggaeton anthems, Gemma shines a light on the less well known musical traditions from the area which are enjoying a resurgence, including a gwoka folk piece from Guadeloupe.
We also have free jazz from Japanese pianist Aki Takase and French multi instrumentalist Louis Sclavis, early Southern gospel from Skylifter and material from Mendrugo, a new collaboration by Josephine Foster and Victor Herrero.
Music Played
Gemma Cairney joins Max Reinhardt in the studio