Main content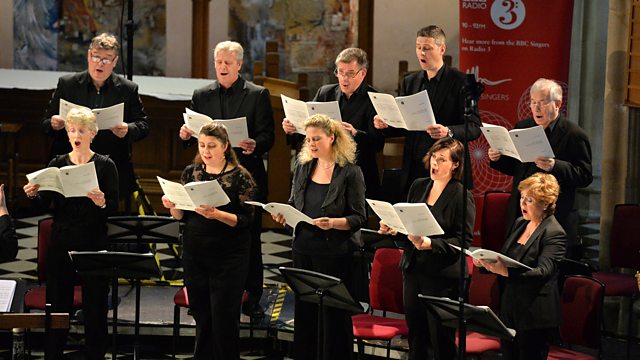 BBC Singers at St Bartholomew the Great
The BBC Singers under David Hill perform two choral masterpieces at the Priory Church of St Bartholomew the Great in London: Victoria's Requiem and Parry's Songs of Farewell.
BBC Singers and their Chief Conductor David Hill explore two choral masterpieces in London's oldest surviving church. Victoria's Requiem, awash with mystical tension and expressive power, is rightly known as one of the greatest examples of renaissance polyphony.
Parry's Songs of Farewell were written 100 years ago, and reflect the mood of a composer towards the end of his own life and devastated by the horrors of The First World War.
That's followed by highlights from the Hesse Lecture given last week at the Aldeburgh Festival by Julian Anderson
The composer, teacher and music programmer reflects on why there is still apparently a widespread prejudice against modern composition and offers some solutions for the future.