Main content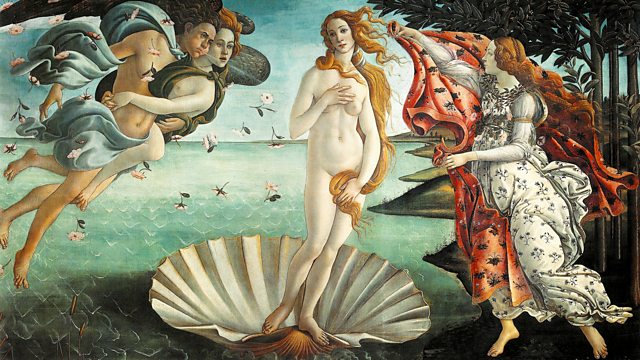 Sherlock, Sigmund and Signor Morelli
Naomi Alderman explores the little-known story of Giovanni Morelli, an art critic who was the inspiration for Conan Doyle's Sherlock Holmes and Freud's theory of the unconscious.
Sigmund Freud and Sherlock Holmes - two of the most brilliant minds of the 19th century - one was fictional and the other real - both celebrated for their detective skills. But the third man in the title of this programme.... Signor Morelli, Giovanni Morelli...?
He links Holmes and Freud. He might have inspired them both. Who was he?
Acclaimed author and game writer, Naomi Alderman , brings to life the long-overlooked tale of how art historian Giovanni Morelli (1816-1891) formulated a new theory of attribution in the visual arts - through his close analysis of detail. Is that a Botticelli ear, or a Titian ear?
It's a process which continues to this day, and has played a vital role in the market for Old Masters. In the mid-19th century, Morelli's eye proved invaluable to museums in Europe, as he sifted through their collections. Previously, art historians had relied on documentary evidence to confirm the creator of a painting or drawing - or had hoped to find similarities by examining settings or subject matter. Morelli's emphasis on the tiniest details - the painting of hands and ears in particular - was revolutionary.
Sculptor Eleanor Crook takes Naomi on a tour of the V and A, putting the so called 'Morelli method' into action.
The great historian, Professor Carlo Ginzburg, believes that Morelli may also have inspired Sir Arthur Conan Doyle and Sigmund Freud in their creations - both the detective Sherlock Holmes, and the unconscious 'tell'.
Novelist and playwright Simon Brett, describes Sherlock Holmes in action: "As a medical man, you are aware, Watson, that there is no part of the human body which varies so much as the human ear. Each ear is as a rule quite distinctive, and differs from all other ones." Our medical man is Mr Donald Sammut, Morelli enthusiast and hand surgeon, who also sketches the details of every hand he operates on.
Dr Brett Kahr introduces Naomi to the influence Morelli had over Freud's thinking, as she pulls his book from the shelves of the famous study in the Freud Museum.
Dr Valentina Locatelli and Luke Uglow reveals some surprising details in his rather mysterious life, whilst painter Daniel Easterbrook discusses his deep connection the work of the artists Giorgione, who Morelli famously and dramatically attributed the Dresden Venus.
Naomi Alderman discusses the 'Morelli method' with Director of the Warburg Institute, Professor David Freedberg, and art historian Peter Higginson, and picks apart the use of detail with Phillipa Perry, an important key in the understanding of art and ourselves, a trajectory which takes us to the heart of the modern age.
For a man of such unexpected influence, Morelli has slipped off the cultural map - but here's a chance to restore him to his rightful place.
Producer: Sara Jane Hall.
Last on
Broadcasts

Featured in...
Watch and listen to featured Books programmes

Creativity, performance, debate