Main content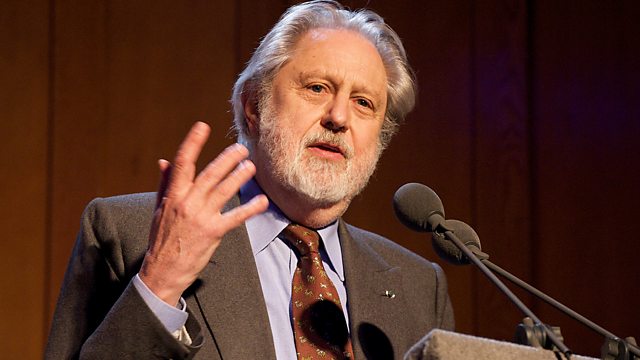 Top EU referendum journalists, Brexit's impact on media industry, Lord Puttnam inquiry
Top political journalists on covering the EU referendum, Brexit's possible impact on the media sector, and Lord Puttnam publishes his report on the future of TV.
The EU referendum has been a defining political moment in the UK's history. For top political journalists, it's presented its own set of challenges - balancing claims, giving parity to arguments, and staying across the latest lines from all parties has been key for reporters on TV and radio. Steve Hewlett talks to three broadcast journalists who've been on the coal face during this campaign; Allegra Stratton, National Editor for ITV News, Faisal Islam, Political Editor for Sky News, and Channel 4 News Political Editor Gary Gibbon.
News of Brexit has created uncertainty in the media industry. The financial repercussions began immediately after Thursday's vote, with stocks in the media sector falling further than the wider market on Friday. Analysts predict that advertising and marketing budgets will undoubtedly be cut if there's an economic slowdown. There's also concern that changing current EU broadcasting regulations, which experts say makes doing business easier, will no longer apply. To discuss, Steve Hewlett is joined by John Enser, partner specialising in media issues at law firm Olswang.
An influential inquiry into the future of broadcasting in the UK is published today. Led by film-maker and Labour peer Lord Puttnam, The Future for Public Service Television Inquiry suggests that ITV should increase its commitment to current affairs programming, Channel 4 should not be privatised, and a fund should be established to pay for public service content. Steve Hewlett talks to Lord Puttnam as he concludes his eight month inquiry, and asks him what happens now
Producer: Katy Takatsuki.
Chapters
Lord Puttnam on public service broadcasting

Lord Puttnam on his report into public service broadcasting

Duration: 09:57

Brexit's impact on the media

John Enser, Media specialist from law firm Olswang

Duration: 05:20

Reporting the EU

Allegra Stratton ITV News, Sky's Faisal Islam and Gary Gibbon from Channel 4 news

Duration: 11:42