Main content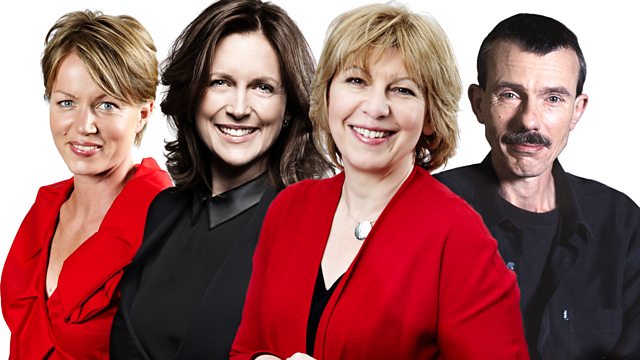 Vivaldi - Catone in Utica
Penny Gore presents a performance from Amsterdam of Vivaldi's opera Catone in Utica, conducted by Andrea Marcon. Plus the New York Philharmonic in Beethoven's Piano Concerto No 3.
Penny Gore presents Vivaldi's opera Catone in Utica from a recent performance in Amsterdam by La Cetra Baroque, Basel, conducted by Andrea Marcon. When Vivaldi's opera was first heard in Verona in 1737 it was a huge success. The loosely historical plot from the librettist Metastasio concerns the last confrontation between Cato, a defender of Roman liberty, and Caesar, who has just become supreme ruler. The emotional crux of the opera comes between Cato and his daughter, Marcia.
Vivaldi: Catone in Utica
Catone ..... Emiliano Gonzalez Toro (tenor)
Cesare ..... Annet Fritsch (soprano)
Marzia/ ..... Francesca Ascioti (mezzo)
Arbace ..... Roberta Invernizzi (soprano)
Emilia ..... Ann Hallenberg (mezzo)
Fulvio.......Carlos Mena (countertenor)
La Cetra Baroque Orchestra
Andrea Marcon (conductor)
Followed by more from the New York Philharmonic's featured concerts this week:
Beethoven: Piano Concerto no. 3, op. 37
Yefim Bronfman (piano)
New York Philharmonic
Alan Gilbert (conductor).
Synopsis
Following his victory over Pompey, Giulio Cesare has become absolute master of Rome. Only the old republican senator Catone still resists his power. Surrounded by his faithful followers, including Pompey's widow Emilia, he has taken refuge in Numidia (present-day Tunisia) under the protection of Prince Arbace, forcing Cesare to besiege its capital, Utica.
Cesare falls in love with Marzia, daughter of Catone, and hopes to convince him to surrender without the need for bloodshed. Marzia, who has been promised to Arbace by Catone, is torn between her love for Cesare and her devotion to her father, while Fulvio, the legate to the Roman Senate is torn between his loyalty to Cesare and his passion for Emilia.  
ACT II
Fulvio arrives to meet Catone and submits a request for a meeting from Cesare. He also brings a letter from the Senate commanding Catone to surrender. Catone, in response, proudly rejects the Senate's plea but agrees to meet Cesare. The two adversaries meet, but any hope of reconciliation is shattered when Cesare asks Catone for his daughter's hand in marriage. When Marzia confesses to her father her love for Cesare, Catone flies into a rage, curses his daughter and promises Cesare all-out war.   
ACT III
Whilst Cesare prepares his troops for battle, Emilia sets an ambush for Cesare. On discovering Emilia's plans, Catone although still angry at Cesare, castigates her for her ignoble plans, and instead offers to fight his enemy in single handed combat. The battle for Utica progresses and the city soon falls. On seeing the devastation caused, Catone chooses to die with the Republic and attempts suicide. Marzia and Arbace find Catone in time and save him whilst Emilia fleas Utica, swearing vengeance for her husband's death. Marzia and Cesare are finally married amid collective rejoicing.  
- With thanks to La Cetra, Basel.