Main content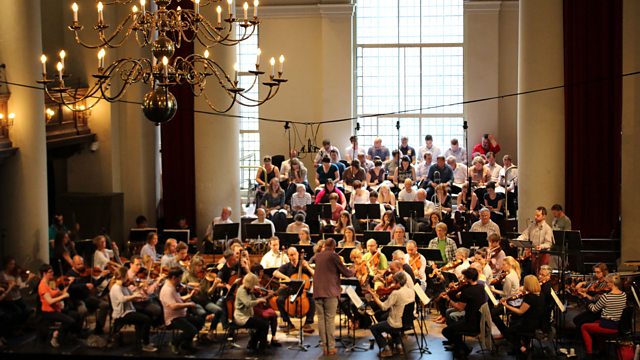 Haydn - The Seasons
Paul McCreesh conducts the Gabrieli Consort and Players in a period instrument performance of Haydn's The Seasons, a colourful choral masterpiece of scenes from rustic life.
The Seasons was Haydn's last major work, a response to the phenomenal success of his previous choral hit, The Creation. The sixty-nine-year-old composer threw everything he had at it, combining choral forces and soloists with the biggest orchestra he had ever used. A bit like an early nineteenth-century Austrian The Archers, The Seasons is concerned with rural daily life including vivid musical depictions of jolly peasants going about their country activities from sowing seed and ploughing to hunting and drinking, with noises off from rustic fauna including cattle, swarming bees, quail, a cricket and a frog.
Paul McCreesh conducts this period instrument performance with a combined choir and orchestra of over 170 performers and a line-up of leading British soloists.
Recorded at St John's Smith Square and presented by Sara Mohr-Pietsch.
Sung in Paul McCreesh's new English translation.
Carolyn Sampson (soprano)
Jeremy Ovenden (tenor)
Andrew Foster-Williams (bass-baritone)
Gabrieli Consort and Players
Paul McCreesh (conductor).