Main content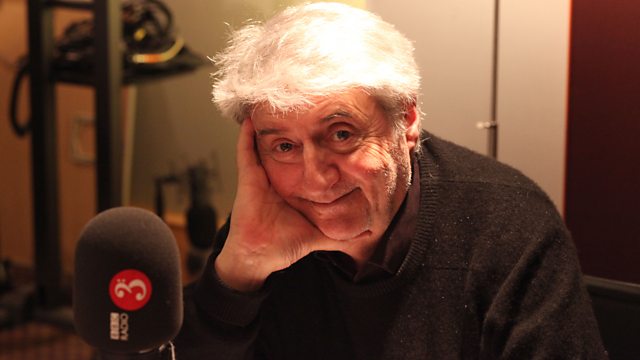 Monday - Rob Cowan with Tom Conti
With Rob Cowan. Including My Favourite Tenor Arias; Music in Time: J Strauss II: The Blue Danube; Artist of the Week: Daniil Shafran, in Shostakovich: Cello Sonata.
9am
My favourite... tenor arias. Throughout the week Rob shares some of his favourite tenor arias, with voices both familiar (Franco Corelli, Richard Tucker and the legendary Carlo Bergonzi) and unfamiliar (Bruno Prevedi and Flaviano Labo). The repertoire ranges from the touching simplicity of Pergolesi's 'Nina' to the searing melodrama of Leoncavallo's 'Vesti la giubba', via Verdi, Giordano and Ponchielli.
9.30am
Take part in our daily musical challenge and identify the place associated with a well-known work.
10am
Rob's guest this week is the Tony Award-winning and Oscar-nominated actor, writer and director Tom Conti. Famous internationally for his roles in films such as Shirley Valentine, Reuben, Reuben and The Dark Knight Rises, Tom was recently voted the most popular actor in the West End in the last 25 years. Tom talks about his career-defining acting roles and shares a selection of his favourite classical music, including works by Donizetti, Handel and Verdi, every day at 10am.
10.30am
Music in Time: Romantic
Rob places Music in Time. In conjunction with BBC 4's 19th-Century Music season, today the spotlight is on the Romantic era and arguably the world's most famous waltz - 'The Blue Danube', by Johann Strauss II. It was Strauss who guided this once sedate dance-form on its journey from ballroom to concert hall, and his musical celebration of the iconic European river marks the pinnacle of his achievement in this field.
11am
Rob's artist of the week is Daniil Shafran, the 'other' great Russian cellist, who Rob considers to have a more individual style than the better-known Rostropovich. Shafran is deliciously quick-witted in the Shostakovich Sonata, passionate in Brahms's 2nd, and profoundly responsive to the voices of Beethoven, Chopin and Rachmaninov. His tone, full and sensual, was quite unlike anyone else's.
Shostakovich
Cello Sonata in D minor, Op. 40
Daniil Shafran, cello
Dmitri Shostakovich, piano.
Music Played
ARTIST OF THE WEEK: DANIIL SHAFRAN

MY FAVOURITE...TENOR ARIAS

TOM CONTI'S CHOICE NO.1

TOM CONTI'S CHOICE NO.2

MUSIC IN TIME: ROMANTIC

ARTIST OF THE WEEK: DANIIL SHAFRAN

ARTIST OF THE WEEK: DANIIL SHAFRAN
Mapping the Music
Answer: Concord, Massachusetts
The music played:
Ives
III. The Alcotts (Concord Sonata)
Pierre-Laurent Aimard, piano
WARNER