Main content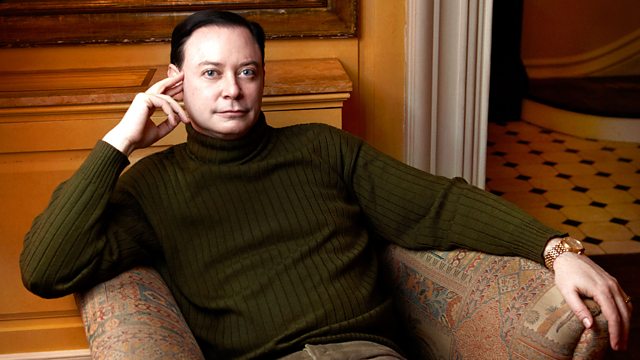 Andrew Solomon
Michael Berkeley's guests is writer on families Andrew Solomon. His musical choices include Mozart, Strauss, Vaughan Williams, Rachmaninov, Reynaldo Hahn, Strauss and Britten.
Andrew Solomon is Professor of Clinical Psychology at Columbia Medical Centre in New York, and a writer with a wide-ranging interest in families. He spent ten years talking to parents who faced extraordinary challenges, because their children had turned out so very different from them: either through disabilities, or because they were musical prodigies - or because they had committed serious crimes. The resulting book, "Far From the Tree - Parents, Children, and the Search for Identity" has won many awards, and millions of people have watched Solomon's TED talks. Solomon first made an impact with another prize-winning book, about depression, "The Noonday Demon", a moving account of his own illness.
In Private Passions, Andrew Solomon talks to Michael Berkeley about how both books are grounded in his own experience; he had a hard time growing up, and being accepted by his parents - and his peers - as gay. He reveals that at one point he was so depressed that he couldn't get out of bed, and thought he'd had a stroke. It was his father's love and care which saved him. He talks too about how he met his husband, and became a father himself - albeit as part of a marvellously complex and unconventional family.
Music choices include Mozart's "The Marriage of Figaro"; Strauss's "Der Rosenkavalier"; Bryn Terfel singing Vaughan Williams's "Songs of Travel"; Rachmaninov's 3rd Piano Concerto, and love songs by Reynaldo Hahn, Strauss and Britten.
Six mind-expanding music podcasts to download in 2019
Archive Unlocked: Two Decades of Private Passions