Main content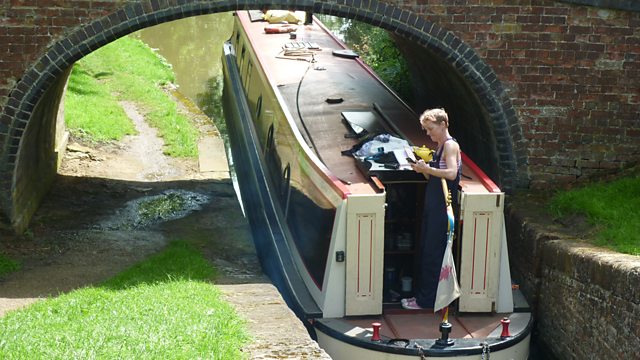 The Slow Machine
Poetry programme. Jo Bell, former canal laureate and long-time boat dweller, weaves soundscape and words into a documentary poem on canal life.
Jo Bell's 67ft narrowboat 'Tinker' has been her floating, roving home for 13 years. As she prepares to leave Tinker for a new boat, she writes a poem series about her years afloat. Elderflower, coal smoke and diesel. Ducks, engines and ratcheting locks.
A new commission from former Canal Laureate Jo Bell, The Slow Machine weaves soundscape and words into a documentary poem of canal life.
What's a canal to you? An interruption
to dry business - an obstacle that wants a bridge.
To us, the road; the long wet answer
to the only question every day; where to?
The way on. The way through. The water way.
'Jo Bell is one of the most exciting poets now writing and no time is wasted in the company of her work.' - Carol Ann Duffy
Produced by Mair Bosworth.
With music by The Cabinet of Living Cinema.