Main content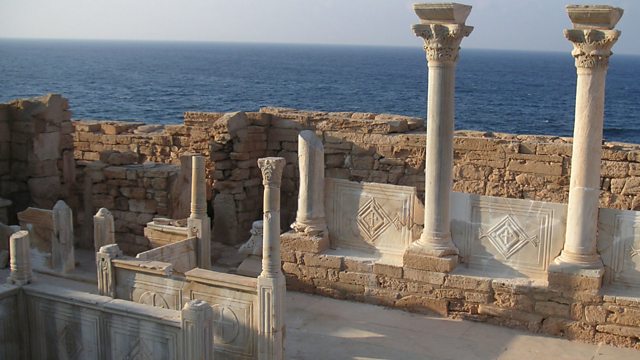 Flat-pack Byzantine church, John Sentamu, Muslim attitudes to homosexuality
The Byzantine Church in Oxford made from a flat-pack dating back to 550 AD; John Sentamu reflects on the murder of MP Jo Cox; Muslims discuss Islam's attitude to homosexuality.
Trevor Barnes visits a Byzantine Church in Oxford constructed from a flat-pack dating back to 550 AD.
Following the grief and disbelief caused by the murder of MP Jo Cox, the Archbishop of York - Dr John Sentamu - talks about the impact of her death.
Pope Francis will be in Armenia in a few days time to visit a memorial dedicated to the 1.5M victims of what he described last year as "the first genocide of the 20th century." It is a trip which may further strain the Vatican's diplomatic relations with Turkey. John Allen - editor of the global Catholic website 'Crux' - will be travelling with the Papal party.
The Bishop of Liverpool Paul Bayes talks publically for the first time on why he has changed his mind on the issue of sexuality.
Susie Chidzik and twins Tomos and Ciaran Bevan have learning disabilities. They travel to Rome next week to take part in 'Living Fully', an event designed to promote debate on the role of disabled people in the Church. They chat to Edward about their faith and they are joined by the co-director of the Kairos Forum - Cristina Gangemi - who explains 'disability theology'.
Yolande Knell reports from the Church of the Holy Sepulchre in Jerusalem where major restoration work has begun on Jesus's tomb.
Journalist Asad Dhunna is gay and a Muslim. In the aftermath of the shootings in Orlando, he discusses Islam's attitude to homosexuality with Imam Asad Zaman.
Producers:
Amanda Hancox
Peter Everett.
Last on
Chapters
Pope In Armenia

Edwards speaks with John Allen on the Pope's visit to Armenia.

Duration: 04:25

Holy Sepulchre

Major restoration work has begun on Jesus's tomb, Yolande Knell reports from Jerusalem.

Duration: 05:22

Shared Conversations

Bishop Paul Bayes on why he has changed his mind on the issue of sexuality.

Duration: 05:40

Living Fully

A conference in Rome is to discuss the role of disabled people in the Church.

Duration: 08:48

Flat Pack Church

Trevor Barnes visits a Byzantine Church constructed from a flat-pack dating back to 550 AD

Duration: 13:14

Gay Muslims

Imam Asad Zaman and journalist Asad Dhunna discusses Islam's attitude to homosexuality.

Duration: 06:56

John Sentamu

Following the murder of Jo Cox, the Archbishop of York talks about the impact of her death

Duration: 04:31

Broadcast

All the colours of the rainbow