Main content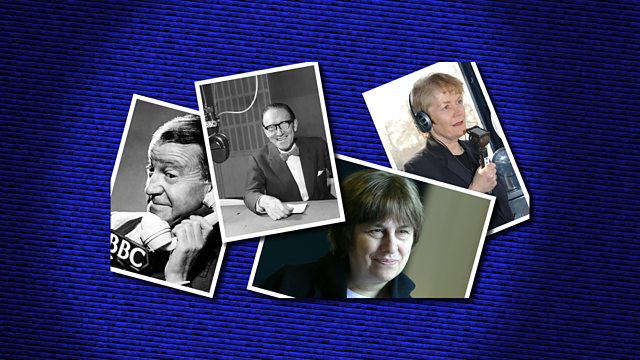 Gillian Reynolds: Audiophile
Critic and broadcaster Gillian Reynolds unearths the voices that have echoed through her life listening to the radio. From 2016.
Gillian Reynolds CBE unearths the voices that have echoed through her life as critic and broadcaster on commercial and BBC radio.
A professional writer about radio for over 50 years, Gillian's love affair with the medium started when she was a child growing up in pre-war Liverpool. First their to leave their impact, were legendary Second World War voices like Lord Haw-Haw, Nazi propagandist William Joyce, Mrs Mopp, from Tommy Handley's madcap wartime show ITMA, and Band Waggon star Arthur Askey.
But in a lifetime of listening and reviewing, via the Guardian, Daily Telegraph and The Times, Gillian has always kept pace with what's new on the broadcasting block – from the advent of commercial radio in the 1970s, the BBC Gulf War station cobbled together at short notice (popularly known as 'Scud FM') which inspired BBC Radio 5Live, or the latest American podcast sensations making recent headlines for audio.
Gillian spices her show with new interviews with a handful of her contemporaries, heroes and friends. Sue MacGregor, Dame Jenny Abramsky, Nick Pollard and Jimmy Gordon help to capture the seismic changes in radio during Gillian's lifetime and its unquenchable, irresistible appeal even in the clamorous age of Facebook, Twitter and YouTube.
Producer: Simon Elmes
An Overtone production for BBC Radio 4, first broadcast in June 2016.
Last on
Broadcasts