Main content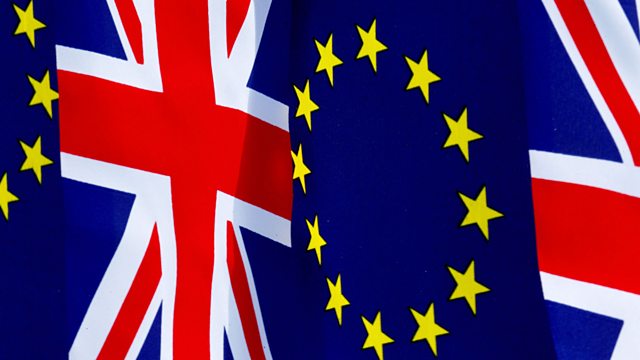 Should you buy foreign currency now or wait until after the EU referendum?
Paul Lewis asks if it is better to buy foreign currency now or after the EU referendum. Plus currency and investment tips, the Vodaphone blues and private divorce.
On Money Box with Paul Lewis: Should you buy your foreign currency now or wait till after next week's EU referendum? Sterling has been falling against the world's major currencies and share prices dropped sharply this week after polls suggested that the UK might vote to leave. Currency and investment tips with Bob Atkinson, Travelsupermarket; IFA Stephen Willis, Piercefield Oliver, and Justin Urquhart Stewart, Seven Investment Management.
The inbox at Vodafone - one of the biggest mobile phone operators in the world - has been filling up. Latest figures from the regulator Ofcom showed the company received by far the highest proportion of complaints from its 18 million UK customers than any other UK provider. Vodafone also faces the prospect of a heavy fine from Ofcom for the way it has handled complaints. Money Box has been speaking to some disgruntled customers - and they've highlighted some intriguing tactics about how best to get a problem sorted. Helen Dewdney, founder of The Complaining Cow blog, joins the programme.
Should you go public or private? We're talking divorce not health. There is a trend among wealthy people to employ a private judge to negotiate the financial settlement between them and the one they used to love. The agreement they make has to be approved by a judge in court but then becomes a binding award. It will certainly save time, avoiding the backlog of cases in the public court system, and it is all private. And family lawyers expect private justice to spread to those of more modest means. But what does it cost? Joanne Edwards, head of family law at Forsters law firm, will explain all.
Last on

Chapters
Brexit Shares and Foreign Currency

Should you buy your foreign currency now or wait till after next week's EU referendum?

Duration: 11:11

Vodaphone

Vodaphone faces a fine for its poor customer service. How best to complain?

Duration: 07:14

Private Divorce

Should you go public or private? Wealthy couples are employing private judges to divorce.

Duration: 03:35

Broadcasts