Main content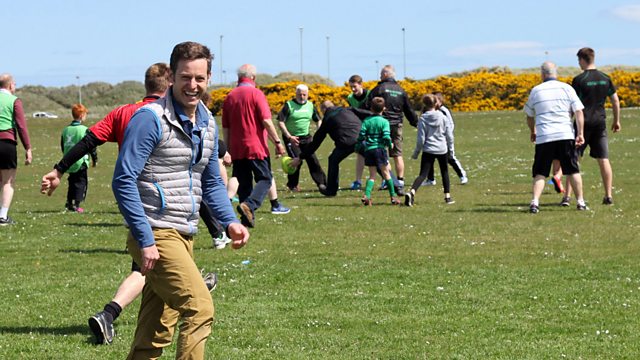 Montrose
Matt Baker and Anita Rani are at the stunning Montrose Basin in Angus in Scotland, and Tom Heap asks what the EU referendum may mean for Britain's fisheries.
Matt Baker and Anita Rani are at the stunning Montrose Basin in Angus in Scotland. The basin is a natural, almost circular, inland sea that is an internationally important site for wild fowl. Anita helps ranger Anna Cheshier conduct one of the regular bird counts and gets stuck in helping make special nesting tubes for the basin's ducks. She also discovers how treacherous the mud flats can be as she ventures out with one of only three specialist mud rescue teams in the whole of Scotland.
Matt, meanwhile, finds out that the soft sands made the area the perfect place for the UK's first military airbase. Matt sees remnants of the runway next to the dunes and meets the enthusiasts building a replica of a one of the First World War's most famous planes, the de Havilland BE2. He also meets a farmer-turned-rugby coach to play rugby with a difference: no running! Walking rugby is one of the fastest growing sports in the country, great for people of all ages and especially for those recovering from injuries.
Just a few miles from the basin, Naomi Wilkinson is taking a trip up the stunning Glenesk, looking for wildlife with gamekeeper Andy Malcolm. And as spring returns to the slopes of this beautiful glen, there's all manner of wildlife awakening after the winter slumber. If she's in luck that could mean golden eagles! Also in this programme, Adam calls in a dog psychologist to find out which of his working dogs, Boo or Peg, is the smartest.
Tom Heap investigates what the EU referendum could mean for our countryside. He grills the prime minister and Boris Johnson on how they think it will affect the environment and our fisheries.
Birds of the Montrose Basin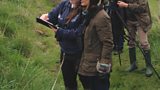 Armed with a pair of binoculars Anita Rani visits the Montrose Basin Visitor Centre & Wildlife Reserve where she joins Anna Cheshier and the volunteer team who take on the daunting task of counting the birds of the basin. Later, Anita helps to expand the basin's bird population by installing a duck nest in the middle of a pond… what could possibly go wrong?
Montrose Air Station Heritage Centre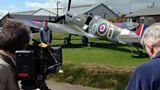 Amongst the sand dunes of Montrose, Matt Baker finds himself on one of the most important military airfields in the country. Matt meets Alan Doe and the team of volunteers at Montrose Air Station Heritage Centre and discovers the site's special history. If that wasn't enough, Matt goes on to help the team rebuild an important piece of history that could some day take to the skies again.
Glenesk Wildlife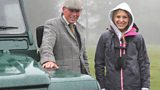 Andy Malcolm, an Invermark estate gamekeeper takes Naomi Wilkinson on a wildlife and history tour of the Dalhousie family's Invermark estate in the eastern Grampians of Scotland. Will Andy's knowledge be enough to track down some of Scotland's most emblematic wildlife? He and Naomi are hoping to spot red deer, black grouse and golden eagles. Naomi discovers a fresh and conservation based aspect to centuries of game keeping tradition, as they take binoculars rather than rifles, to navigate the stunning landscapes of this beautiful and secluded nook of Scotland.  
EU Referendum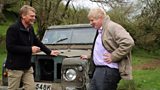 In our second look at how the referendum could affect our countryside, Tom Heap quizzes David Cameron and Boris Johnson on how voting in or out of Europe on June 23rd could impact the UK's environment and fisheries. As promised, here's a picture of Boris Johnson to balance out last week's picture of the Prime Minister! 

Dog IQ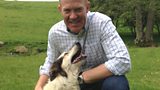 Adam has a team of working dogs, each one with different abilities, strengths and weaknesses. It's important to Adam that his dogs are loyal, friendly and most of all intelligent. But how we gauge how smart a dog is can be difficult. So Adam invites Dr Rosalind Arden to the farm. She has been working on an IQ test for our canine friends. So how will they do?
Find out more about Dr Arden's research
Mud Rescue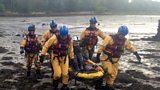 With the ever changing tide at the Montrose Basin, it is scarily easy to get stuck in the mud. Anita joins Ross Greenhill and the volunteer team of Her Majesty's Coastguard based at Montrose to see how this brave group go about rescuing someone stranded in the mud of the basin.  
Walking Rugby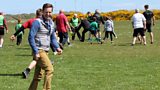 The name of this sport could well conjure up a slow and dull version of one of the nation's favourite sports. In fact it's the exact opposite. It's exciting to watch let alone to take part in. Matt meets local farmer Willie Officer and Scotland's first official Walking Rugby team at the Montrose and District Rugby Club and takes on the challenge…    
Credits
| Role | Contributor |
| --- | --- |
| Presenter | Matt Baker |
| Presenter | Anita Rani |
| Presenter | Naomi Wilkinson |
| Presenter | Adam Henson |
| Presenter | Tom Heap |
| Participant | Andy Malcolm |
| Executive Producer | William Lyons |
| Series Producer | Joanna Brame |